Canadian Marathon Record Holders Wodak and Levins to race First Half presented by BlueShore Financial
Vancouver, BC – February 2, 2023 –
Canada's Fastest Half, the First Half presented by BlueShore Financial is stocked with Elite Athlete talent once again. Canadian Olympians Natasha Wodak, Cam Levins, Luc Bruchet and Trevor Hofbauer are amongst the mix at RUNVAN's first event of the year, February 12, 2023.
Natasha Wodak and Leslie Sexton are the favorites on the women's side. Wodak, the first Canadian woman to run sub 1:10 for a Half, is the star Canadian Olympian who has won the BMO Vancouver Half Marathon four times and taken the First Half title three times. Wodak posted a First Half record of 1:11:34 last year, 4:46 faster than her initial win at the event ten years prior.
Natasha Wodak has also set the Canadian Half Marathon and Marathon records and remains the current Marathon Canadian Record holder with a time of 2:23:12 set last September.
"Tash has an aggressive finishing time prediction which means she must be feeling fit again after her Canadian Record performance in Berlin," adds Lynn Kanuka, Olympian and Elite Athlete Coordinator, hinting another course record may be possible.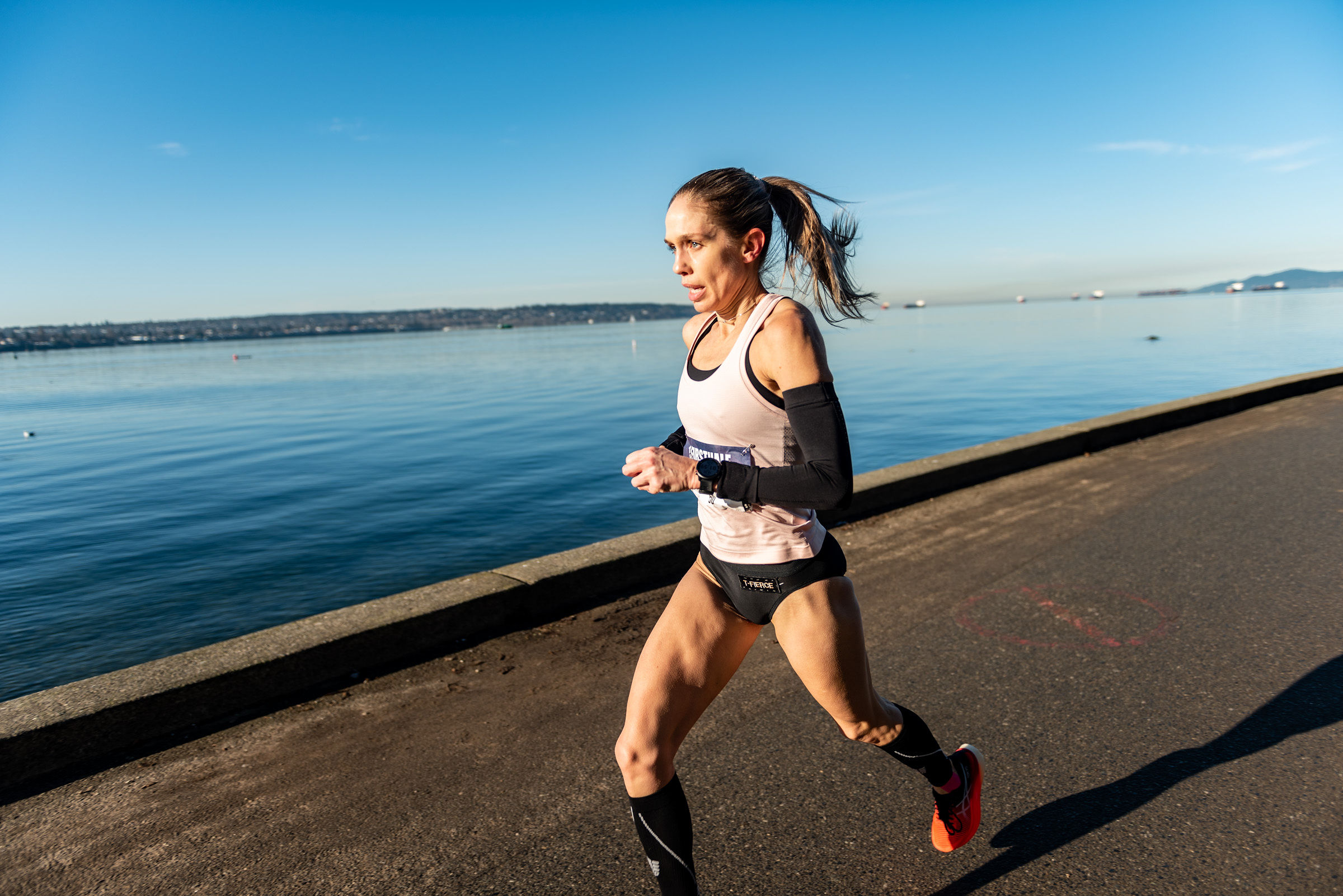 Leslie Sexton podiumed at the First Half last year behind Olympians Natasha Wodak and Malindi Elmore, then won the Vancouver Sun, the BMO Vancouver Half Marathon, and was the top Canadian Marathoner at last year's Worlds. American Abby McNulty will also be in the mix.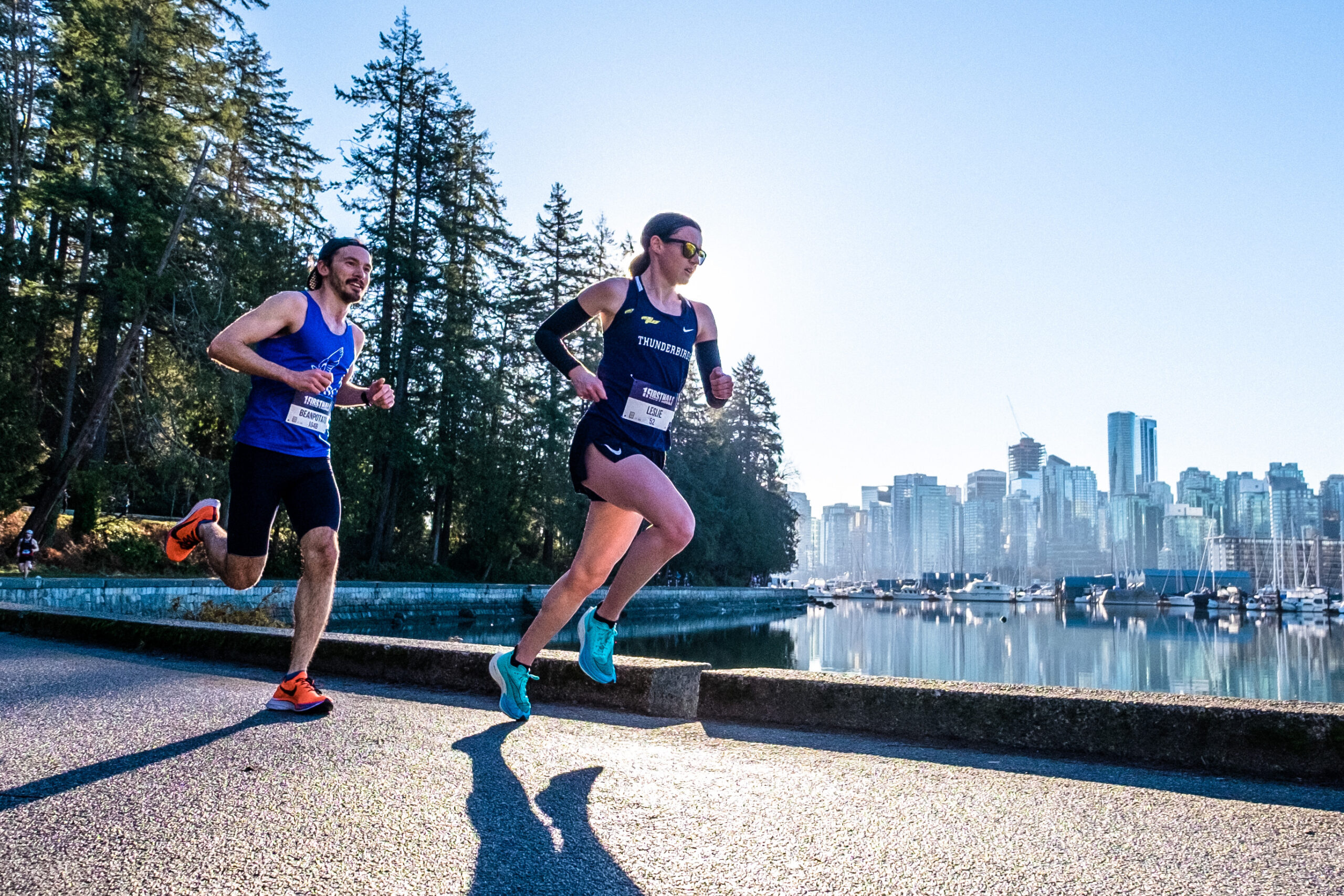 Cam Levins is Canada's current Marathon record holder on the men's side. The BC native set that mark at 2:09:25 in 2018, surpassing a time that had stood since 1975. Levins will leverage the First Half presented by BlueShore Financial as proving grounds for another Olympic run.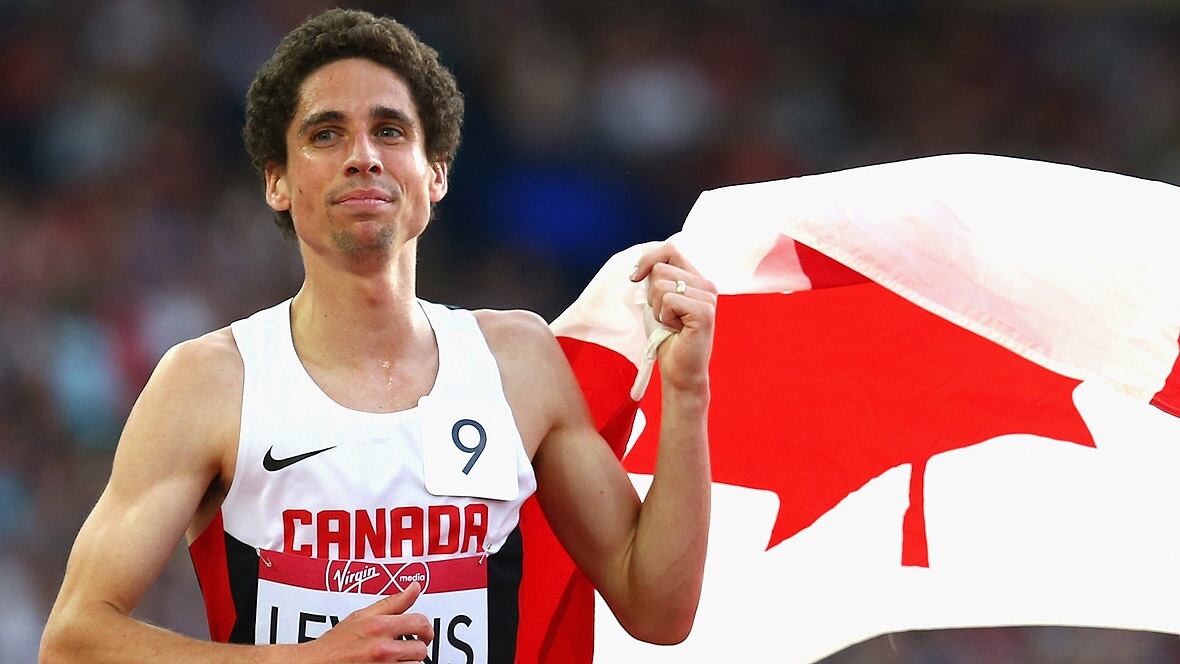 Luc Bruchet, yet another Canadian Olympian and returning First Half Champion with an event record 1:03:25 is also scheduled to return to the First Half presented by BlueShore Financial alongside First Half alumni and three-time Canadian Marathon Champion Trevor Hofbauer.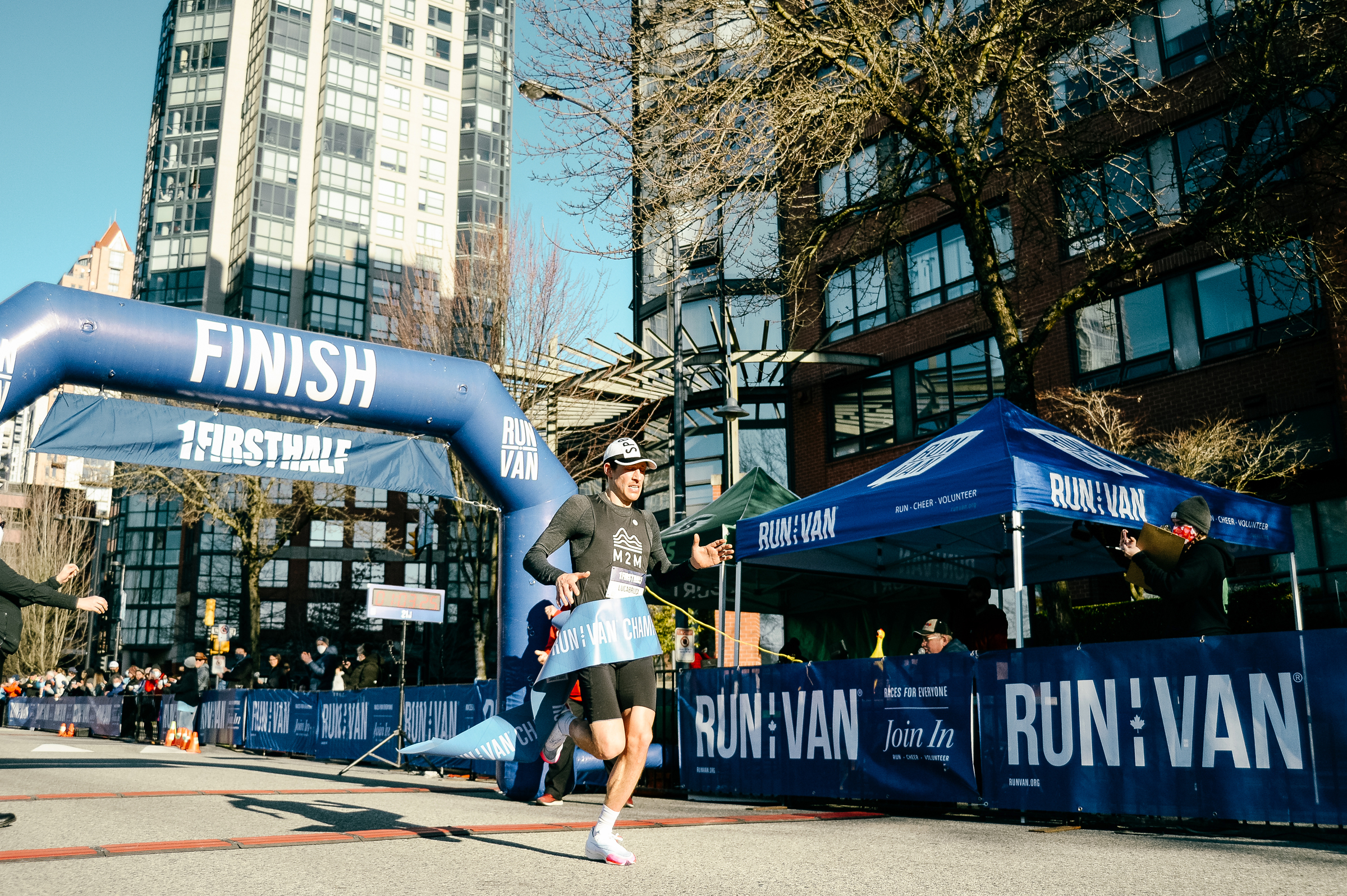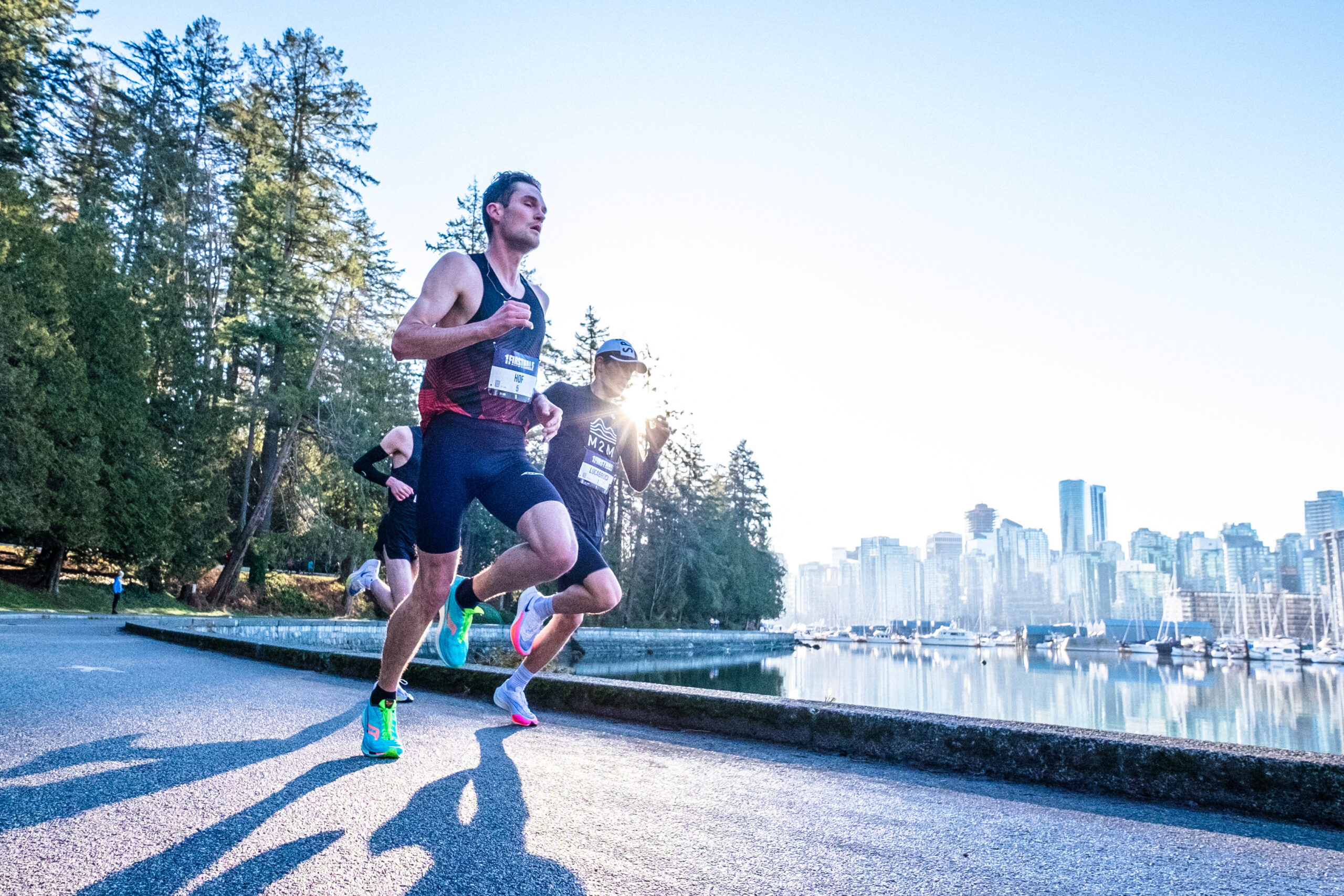 Local youngster Thomas Broatch, sixth last year, has an aggressive predicted finishing time, as well, and is part of a strong Elite Athlete program offered by RUNVAN to support top local and national running talent in Canada.
"That's part of the beauty of these events and competition overall," adds Eric Chéné, RUNVAN Race Director. "You see these fast Canadians wanting to join our races because they want to test themselves against other fast runners. These Elite Athletes want to push themselves and ultimately they're raising the bar for everyone."
The First Half presented by BlueShore Financial in February and BMO Vancouver Marathon in May are listed as Road Race Label events with Athletics Canada, allowing each performance achieved race day to be recognized by World Athletics and included in the World Athletics Rankings.
The community is encouraged to check out the action that begins in Yaletown early on Sunday, February 12, 2023. To learn more, please visit runvan.org or firsthalf.ca.