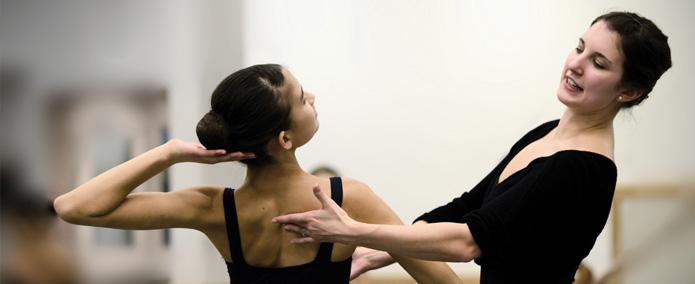 Arts Umbrella joins the Greater Vancouver Food Bank as the official charities of the 2015 Granville Island Turkey Trot on Thanksgiving Weekend
Vancouver, BC – September 15 , 2015 – Organized by a local non-profit organization in the spirit of community and giving back to those less fortunate, the Granville Island Turkey Trot is proud to announce the Greater Vancouver Food Bank and Arts Umbrella as its two official 2015 charity partners. Participants of the event's next races on October 11th and 12th will enjoy one of the most scenic, flat and friendly running events in Vancouver and now have the opportunity to support a greater cause by donating to these local non-profit charities.
"The Vancouver International Marathon Society is proud to provide participants with the opportunity to give back through our Run4Hope charity programs," adds Charlene Krepiakevich, Executive Director of the Vancouver International Marathon Society. Run4hope is the charity program for the non-profit Vancouver International Marathon Society, with goals to raise funds for social impact and community good, plus foster a spirit of community celebration. Runners who make a donation during registration will also be eligible for special draw prizes.
The Greater Vancouver Food Bank is a non-profit organization that provides assistance to over 28,000 people weekly through 14 food locations and close to 100 community agencies. Their partnership in the Granville Island Turkey Trot helps bring awareness to the importance of helping others while pro-actively working to help end hunger.
Arts Umbrella, a non-profit arts training centre, helps students ages 2-19 cultivate creativity through performing and visual arts. "Arts Umbrella is very excited to be one of the official charity programs of the Granville Island Turkey Trot," adds Lucille Pacey, President & CEO of Arts Umbrella. "This is a hallmark event for our Granville Island community, and the expanded two-day event offers great opportunities for children with the new Preschoolers Dash and Kids Fun Run. The community's support will help raise funds so more children can access free, high-quality arts programs."
"The dedication to community exemplified by the Greater Vancouver Food Bank and Arts Umbrella is incredible, and ties wonderfully with our family-friendly event on Thanksgiving weekend," says Krepiakevich.
The Granville Island Turkey Trot features its new Kids Fun Run and Preschoolers Dash on Sunday, October 11th, and returns its 10KM run, walk or stroll on Monday, October 12th. Both days also feature fun festivities, food, prizes, a local Expo, merchandise 'Turkey Sale' and lively entertainment.
Sign up before October 8th and you can join the 10KM journey around Vancouver's False Creek Seawall for just $45. Students and youth enjoy even deeper discounts. The Kids Fun Run and Preschool Dash are only $10 and $5, respectively. Taxes and fees apply.