1983
Legacy of the marathon
1983
May 1, 1983. The 1983 edition of the Vancouver Marathon became known as the "Long Marathon" after a spotter at Brockton Point in Stanley Park unintentionally misdirected runners on course, adding an additional 561 yards to the race. Despite the added distance, 1921 runners finished, and Canadian Beverley Bush set a new women's event record with 2:43:19. Wendy Robertson, also representing Canada, followed in 2:46:16, while Japan's Eriko Asai took home bronze in 2:48:28.
 On the men's side, Canadian Paul Bannon finished in 2:17:57, and later went on to win a bronze medal at the 1978 Commonwealth Games. Not far behind was Japan's Takehiko Kikuchi, who clocked in at 2:18:11, while Hiromi Nishi, who would go on to become the event's first Japanese champion, finished third in 2:22:39.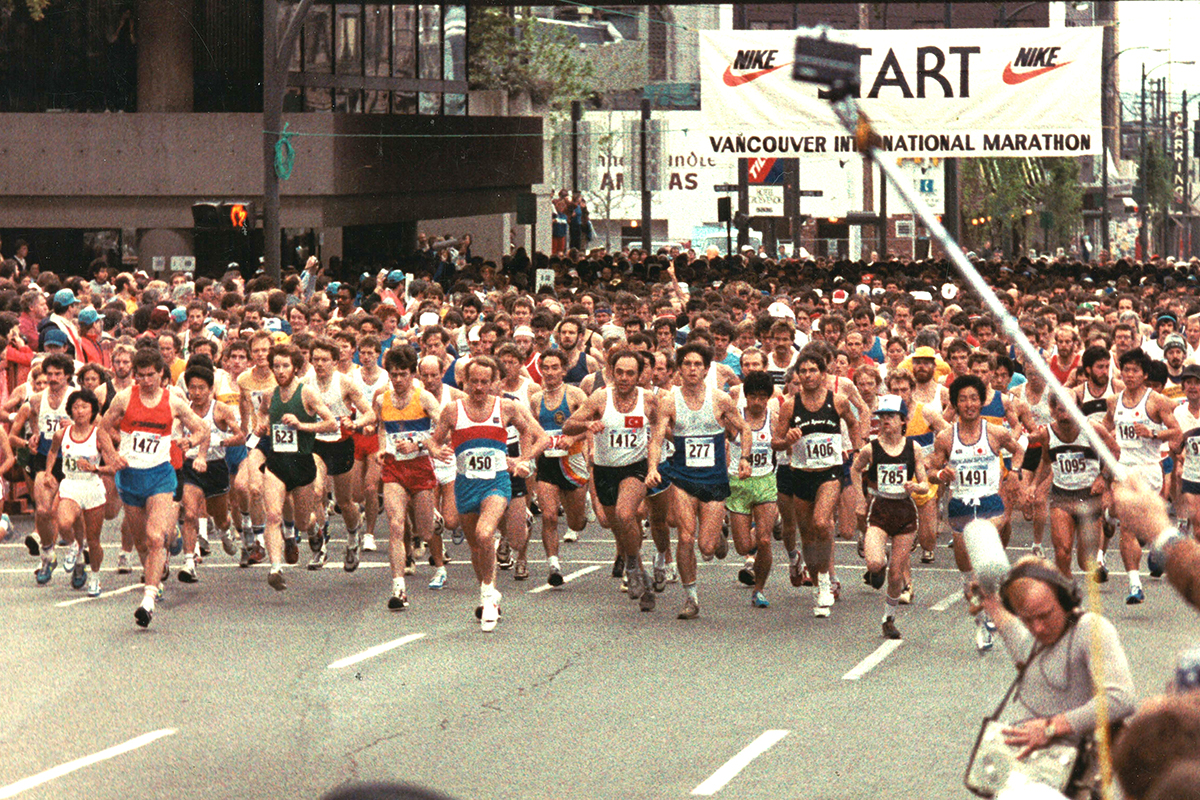 The Course
The 1983 Vancouver Marathon would be the last year of a new course that debuted in 1979. Runners would start from downtown, do two laps of the park, then run the perimeter of downtown, back for a third and final loop of the park and then back to central downtown.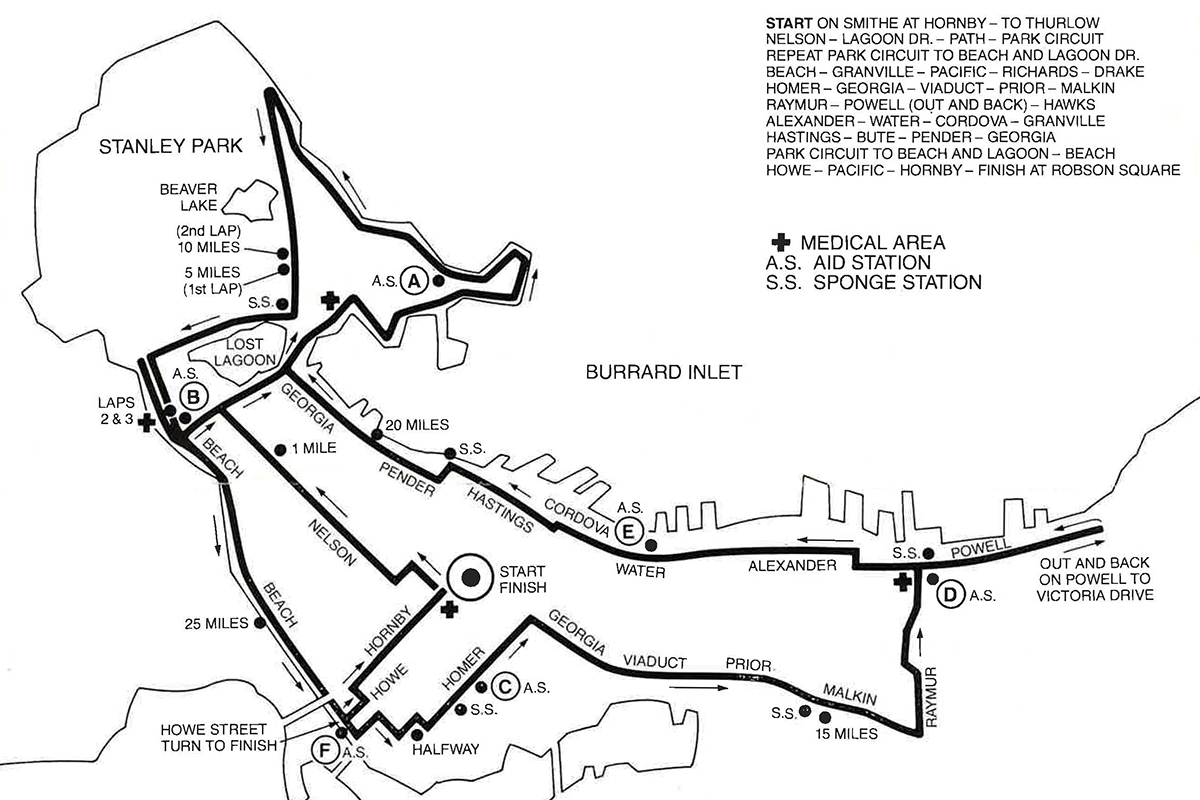 Men
Paul Bannon (CAN), 2:17:57
Takehiko Kikuchi (JPN), 2:18:11
Hiromi Nishi (JPN), 2:22:39
Women
Beverley Bush (CAN), 2:43:19*
Wendy Robertson (CAN), 2:46:16
Eriko Asai (JPN), 2:48:28
*Course record