1984
Legacy of the marathon
1984
May 6, 1984. In 1984, a new course starting and finishing at BC Place brought 1780 finishers to the Vancouver Marathon Finish Line. After running a perimeter of Downtown twice, runners continued around False Creek and back over the Granville Street Bridge before returning the BC Place.
The 1984 Vancouver Marathon also attracted a competitive field of elites as prize money was offered for the first time. Ric Sayre of Ashland, Oregon took home the prize in the men's division with a time of 2:16:34, and Carol Raven of New Zealand took the women's prize with 2:52:03. Inaugural champion Tom Howard returned to the podium, running a 2:17:07 on the new course. Last year's runner-up Takehiko Kikuchi also made a return, taking the bronze in 2:17:28.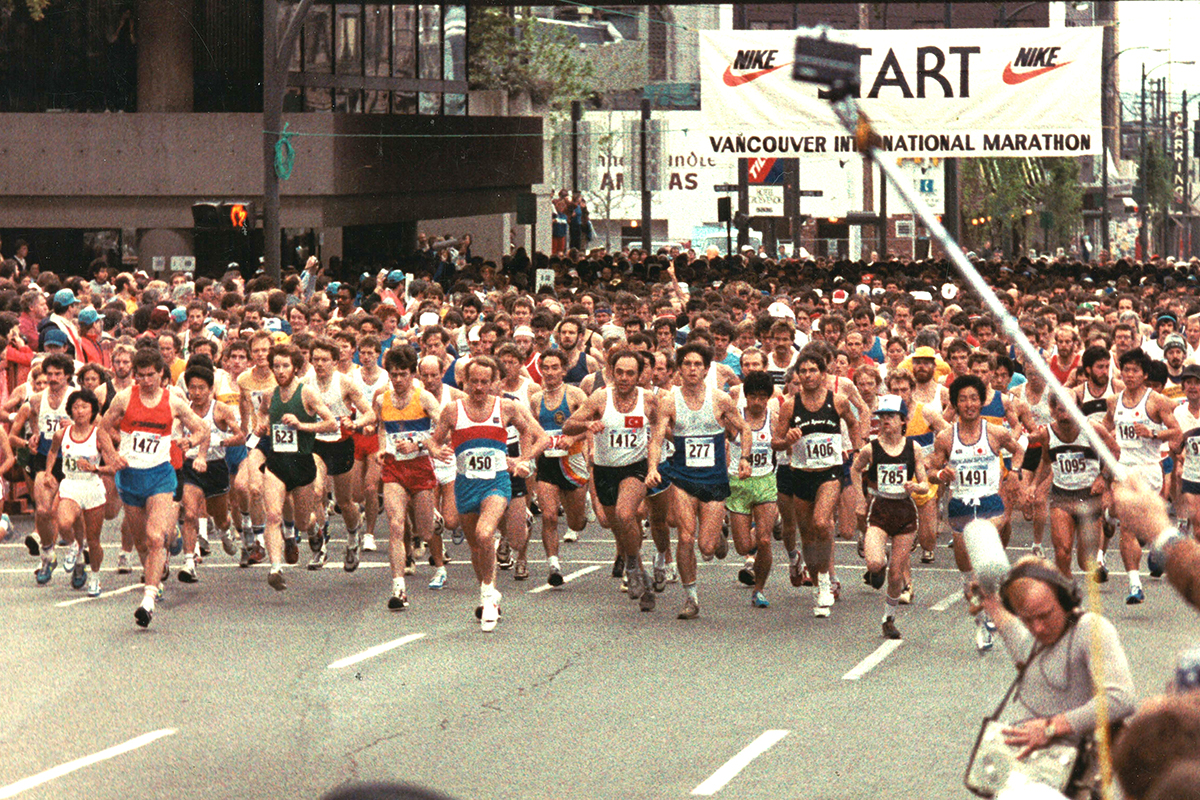 Canadian Nancy McLaren finished just seven seconds off Raven's winning time, securing the women's silver and Top Canadian title.
The Course
In 1984, the Vancouver Marathon Start and Finish lines were moved to B.C. Place. Runners would run the perimeter of downtown twice, and one loop through Mount Pleasant and back up Granville Street Bridge.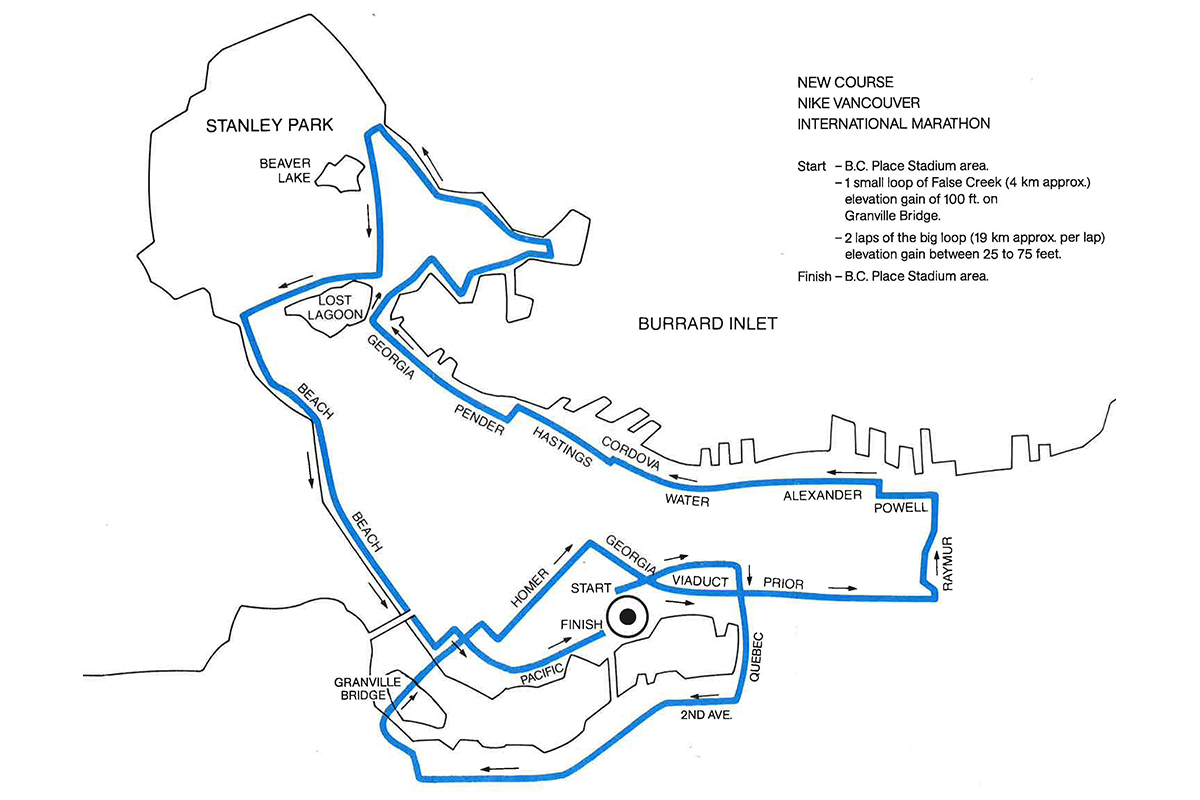 Men
Rick Sayre (USA), 2:16:34*
Tom Howard (CAN), 2:17:07
Takehiko Kikuchi (JPN), 2:17:28
Women
Carol Raven (NZL), 2:52:03*
Nancy McLaren (CAN), 2:52:10
S. Berenda-Gelley, 2:53:12
*Course record