1991
Legacy of the marathon
1991
May 5, 1991. At the event's 20th annual, Japan took a clean sweep of the top spots at the Vancouver Marathon for the second consecutive year. Kevin Titus, the top Canadian finisher in 1990 held the lead until the 35KM mark, where he was overtaken by Japan's Shigemi Tamori. Despite winning by a two-minute margin, Tamori was delayed five seconds when an unscheduled train blocked the course en-route to the Finish Line.
Japan's Misao Miyato took the gold on the women's side with a time of 2:52:14, setting a new course record and surpassing 1989 champion Anne Mangal of Edmonton. Mangal, who had endured recent fractures, accepted her defeat graciously saying that she was "just happy to finish".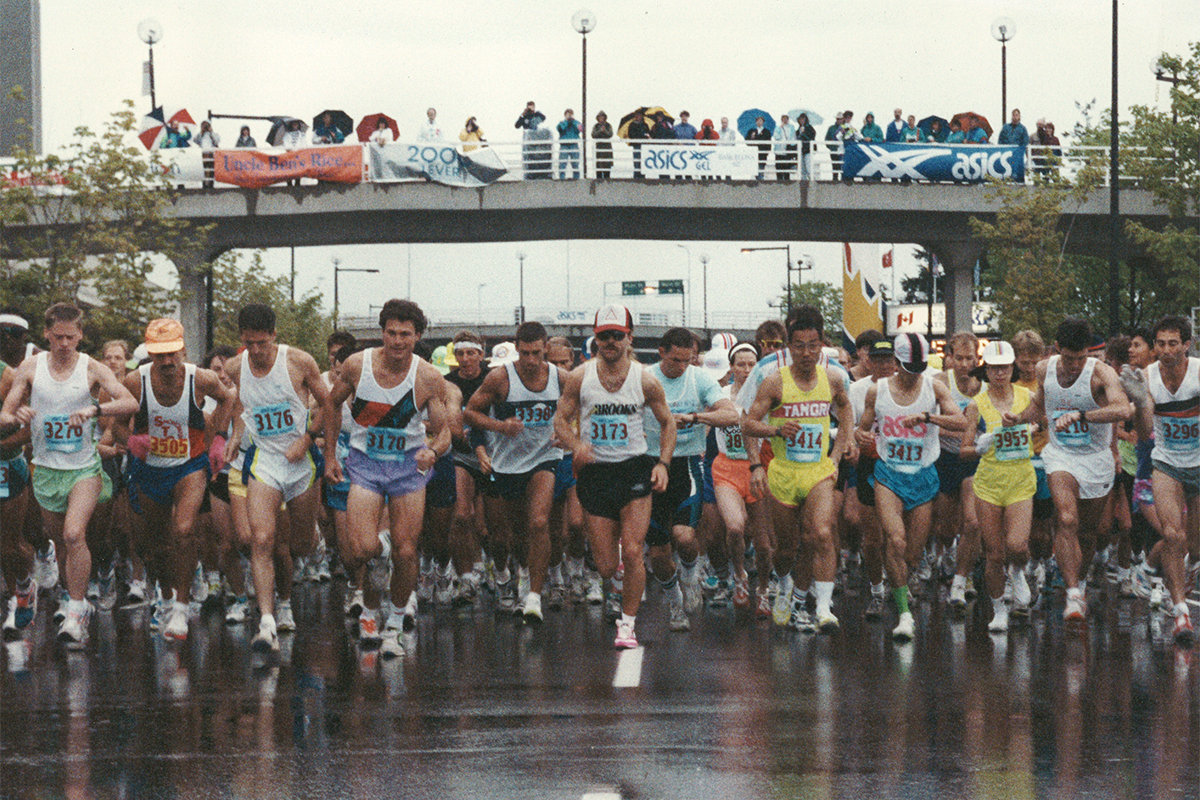 A notable finisher, Salmon Arm school teacher Tony Beeftink completed 42.2KM just 30 months after undergoing a heart transplant.
In the second year of the new Vancouver Half Marathon, Sean Quilty of Australia and Canada's Debra Hall took home the Half Marathon title.
The Course
1991 continued on a new course, now known as the double bridge course. Runners started at B.C. Place, travel up Pacific and through Stanley Park to cross into North Vancouver. After a quick tour of North Van, they crossed back south on the Second Narrows Bridge the follow Powell to China Town and then back to B.C. Place for the Finish.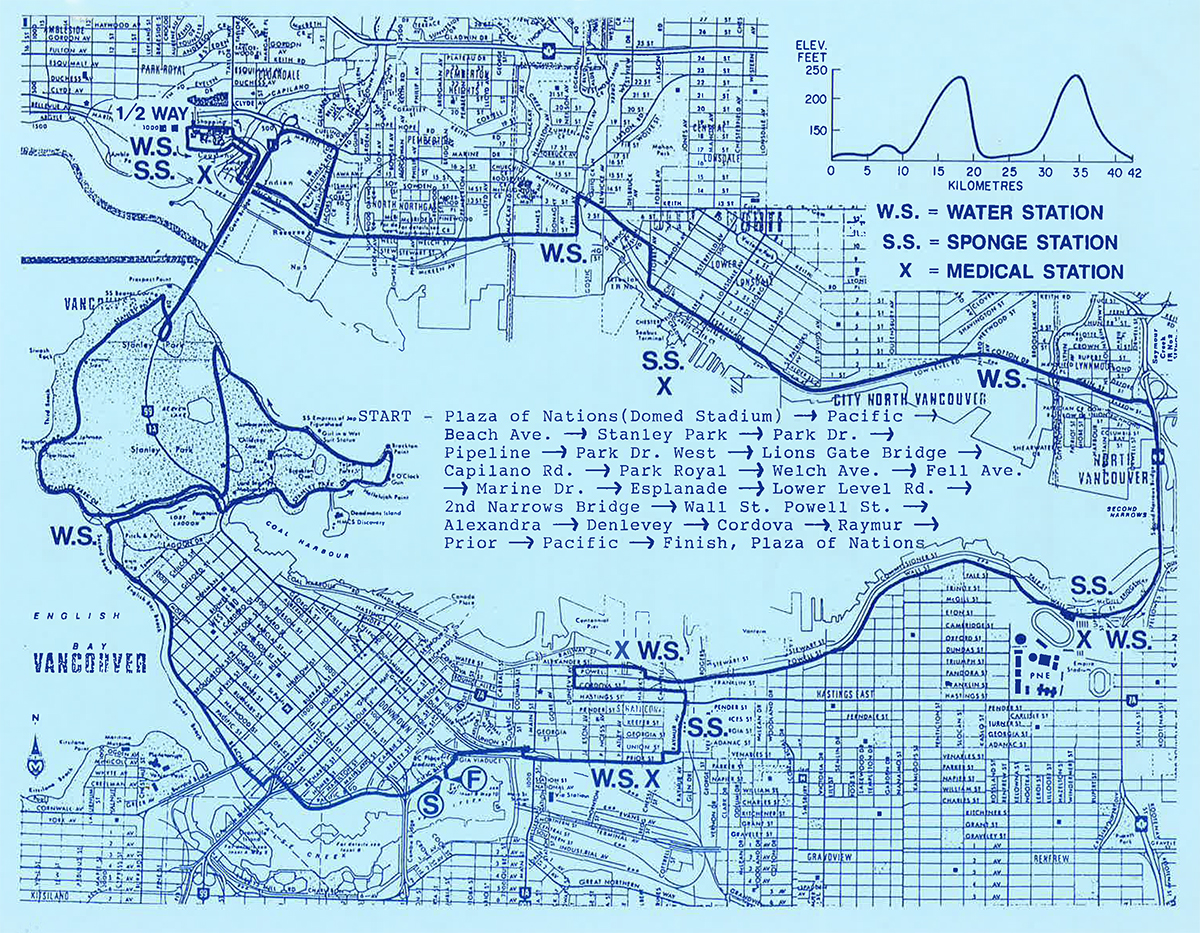 Men
Shigemi Tamori (JPN), 2:25:01
Kevin Titus (CAN), 2:27:22
Zean Gassmann (USA), 2:29:40
Women
Misao Miyata (JPN), 2:52:14
Anne Galloway (CAN), 2:53:01
Linda Stenseth (CAN), 2:57:19