1992
Legacy of the marathon
1992
May 3, 1992. 1992 featured the tightest finish in Vancouver Marathon history. In an exciting battle to the Finish, Japan's Masato Kojima edged out fellow countryman Ogura Mamora by only a fraction of a second. Clocking in at 2:23:24 and 2:23:25, respectively, both Kojima and Mamora broke the course record set last year by Japan's Shigemi Tamori. Local Kevin Titus once again finished as the Top Canadian, securing another podium finish at 2:26:09.
 The women's division also saw an event and course record come crashing down as Yuka Terunuma of Japan broke the tape at 2:43:16, marking the third consecutive double-win for Japan. Terunama finished nearly 11 minutes ahead of runner-up Christina Alderton, who took home the silver at 2:54:25.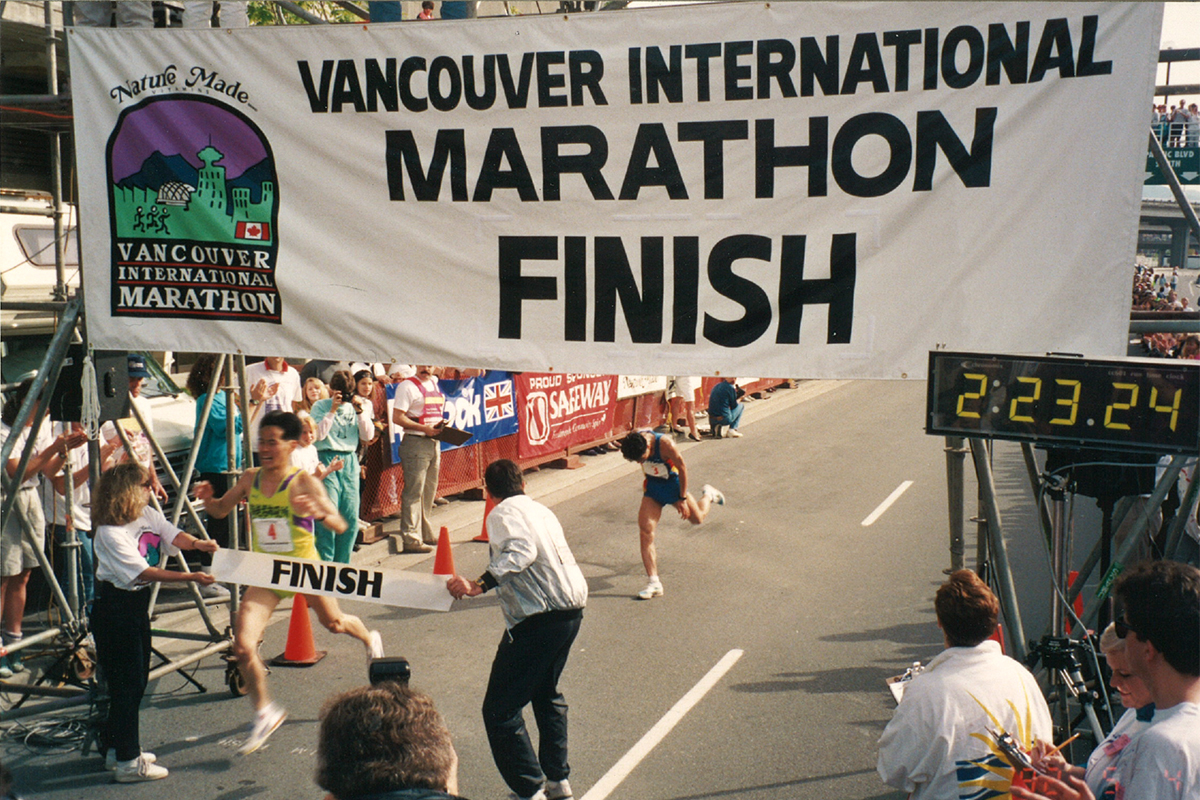 In the Half Marathon, America's Alan Knoop and Canadian Jackie Zawertailo took home the men's and women's titles in 1:09:48 and 1:16:30, respectively.
The Course
Known as the double bridge course, runners started at B.C. Place, travel up Pacific and through Stanley Park to cross into North Vancouver. After a quick tour of North Van, they crossed back south on the Second Narrows Bridge the follow Powell to China Town and then back to B.C. Place for the Finish.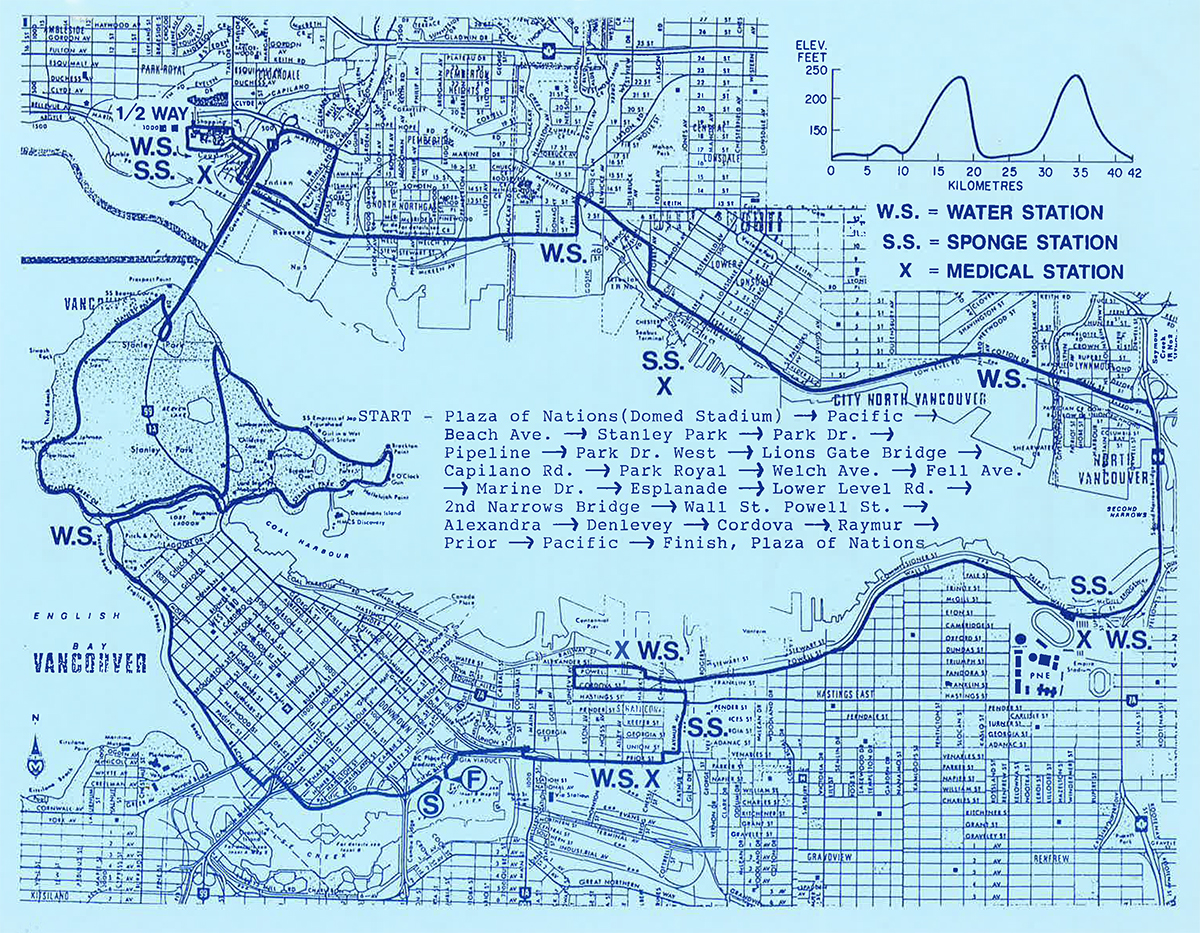 Men
Masato Kojima (JPN), 2:23:24
Ogura Mamoro (JPN), 2:23:25
Kevin Titus (CAN), 2:26:09
Women
Yuka Terunuma (JPN), 2:43:16*
Christine Alderton (???), 2:54:25
Rose-Marie Cheer (???), 2:58:07
*Course record