1994
Legacy of the marathon
1994
May 1, 1994. The 1994 Vancouver Marathon saw 1655 runners cross the Finish Line near BC Place. Japan's Makato Sasaki, who led the pack from Start to Finish, took home the men's title and set a new course record of 2:17:24 for the third straight year. Sasaki also secured the fifth consecutive title for Japan, the nation's eighth win in nine years.
 Eniko Feher of Hungary once again dominated the woman's race, winning her second title in as many years at 2:46:24. Feher's win made her the first multi-time champ at the Vancouver Marathon since Tom Howard won three titles from 1972-1974.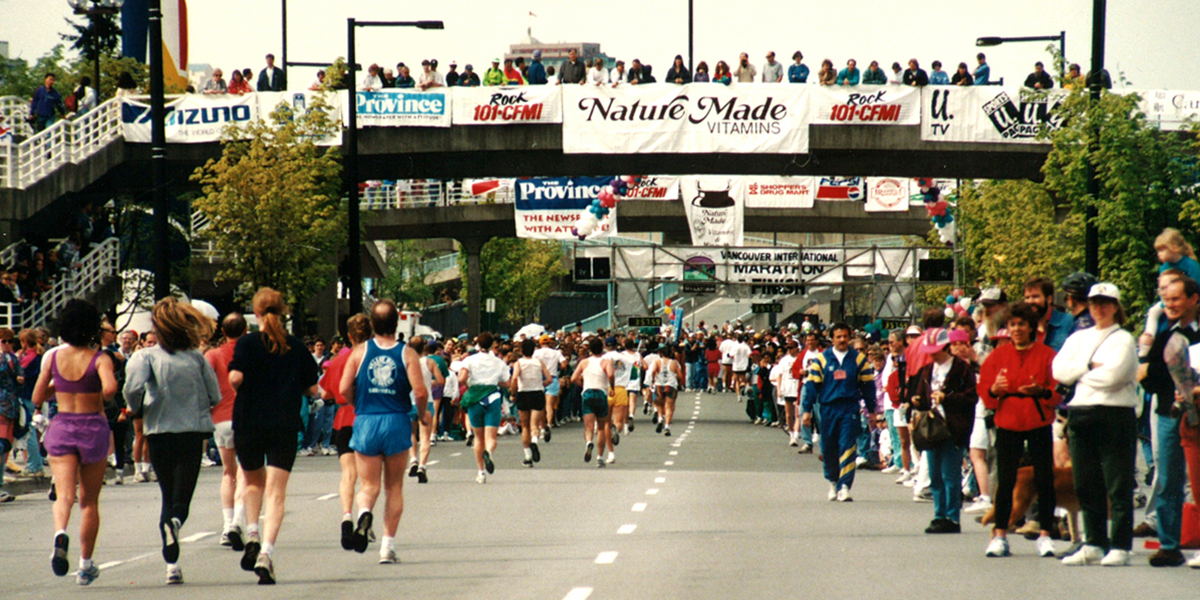 1120 runners crossed the Finish Line in Half Marathon. Canadian Kevin Titus, a multi-Top 5 finisher of the Vancouver Marathon, took home the gold, while Japan's Yuki Tamura won the women's crown.
The Course
Known as the double bridge course, runners started at B.C. Place, travel up Pacific and through Stanley Park to cross into North Vancouver. After a quick tour of North Van, they crossed back south on the Second Narrows Bridge the follow Powell to China Town and then back to B.C. Place for the Finish.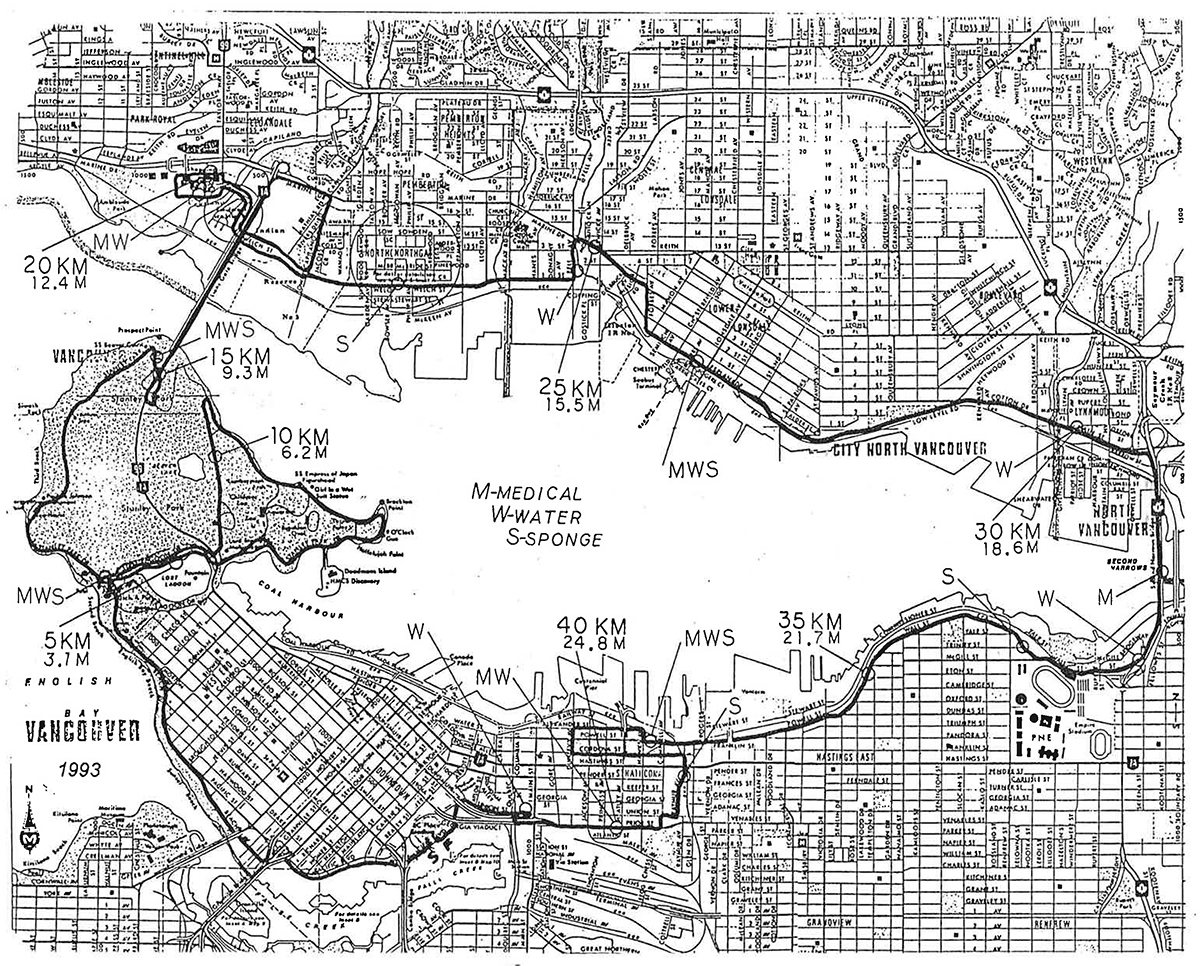 Men
Makato Sasaki (JPN), 2:17:24*
Colin Dignum, 2:22:39
Hideki Itagaki, 2:26:00
Women
Eniko Feher (HUN), 2:46:24
Carolyn Schnack-Darrow, 2:52:52
Cynthia Schnack, 2:58:11
*Course record