1995
Legacy of the marathon
1995
May 7, 1995. 1995 marked the end of Japan's reign as Graciano Gonzalez Rios became the first Mexican runner to win the Vancouver Marathon. Breaking the tape in 2:23:11, Gonzalez Rios finished just over 40-seconds faster than runner-up Pablo Castillo Bustamante. Whistler's Kevin Titus took home yet another podium finish, once again claiming the Top Canadian title. 
On the women's side, Yoko Okuda took home another victory for Japan, finishing nearly 10 minutes ahead of two-time defending champion Eniko Feher. Jeanie Wokasch, who memorably performed a series of cartwheels to cross the Finish Line, wrapped up the top 3, crossing the finish line at 2:58:05.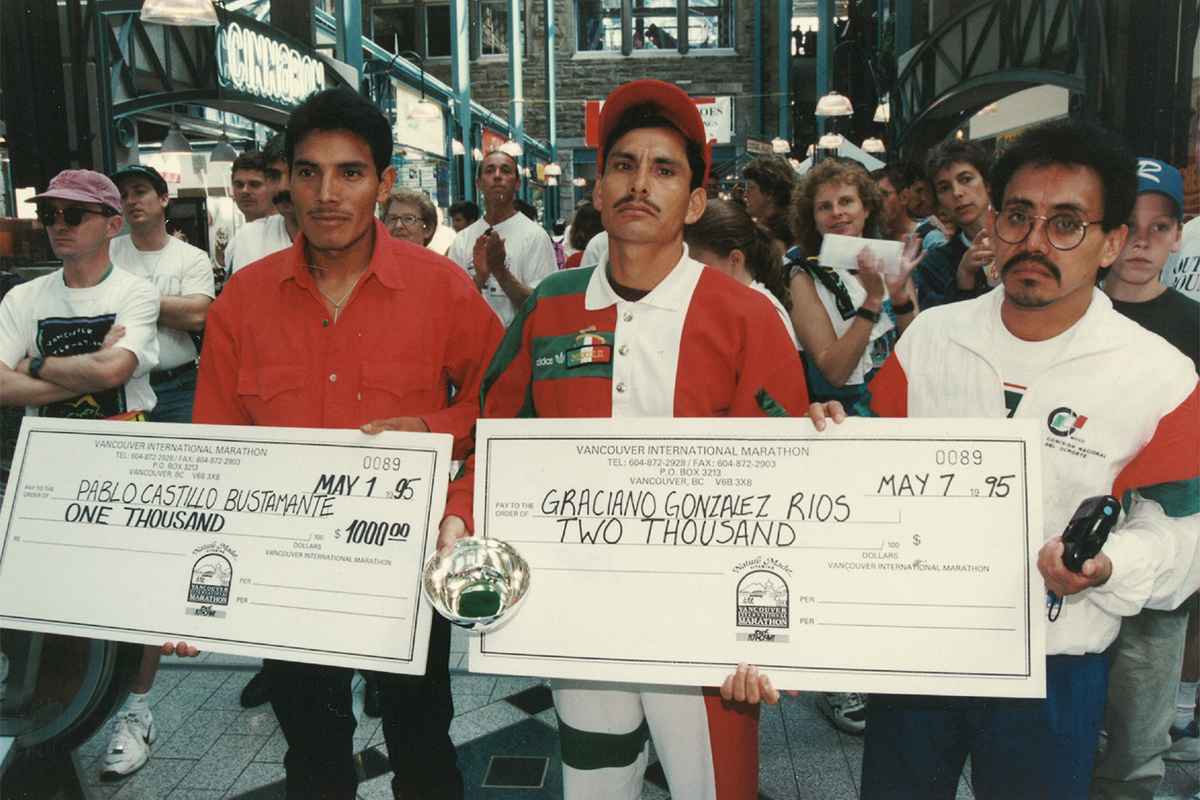 The Half Marathon welcomed 1441 runners across the Finish Line, with Canada's Larry Nightingale and Japan's Yumi Sato leading the men's and women's races.
The Course
Known as the double bridge course, runners started at B.C. Place, travel up Pacific and through Stanley Park to cross into North Vancouver. After a quick tour of North Van, they crossed back south on the Second Narrows Bridge the follow Powell to China Town and then back to B.C. Place for the Finish.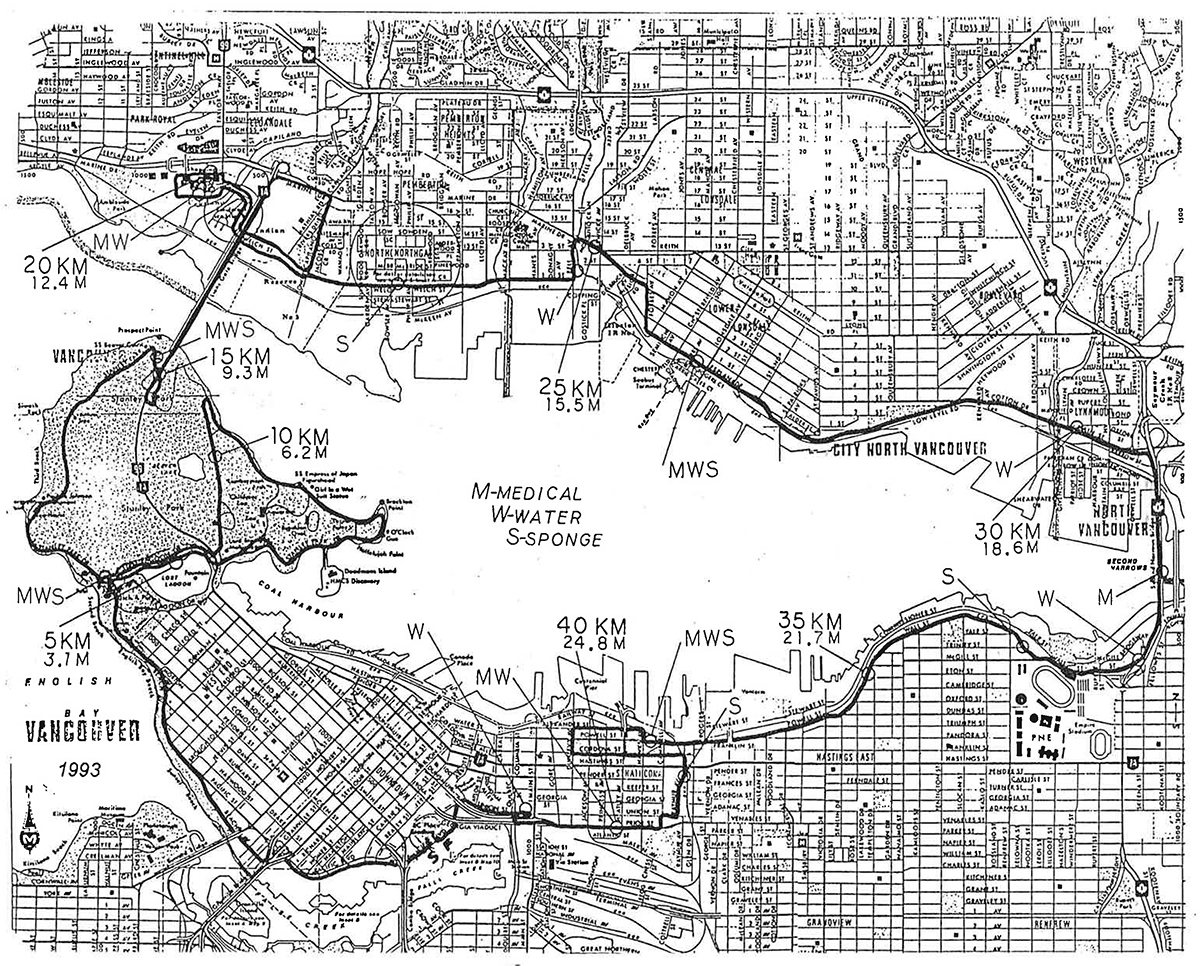 Men
Graciano Gonzalez Rios (MEX), 2:23:11
Pablo Castillo Bustamante (MEX), 2:23:53
Kevin Titus (CAN), 2:25:05
Women
Yoko Okuda (JPN), 2:48:50
Eniko Feher (HUN), 2:57:28
Jeanie Wokasch (USA), 2:58:05