1997
Legacy of the marathon
1997
May 4, 1997. Continuing on the rolling course that crossed over into North Vancouver, the 1997 Vancouver Marathon welcomed 2274 runners across the Finish Line.
Both Juan Salvador Gonzalez of Mexico and Eniko Feher of Hungary returned to defend their crowns and add another Vancouver Marathon title to their resume. Salvador Gonzalez took home his second win, edging out Japan's Takeyuki Nakayama by over two minutes, and third-place Aaron Pierson of the US by three.
Eniko Feher's winning time of 2:49:56 was her third fastest at the Vancouver Marathon, and brought her the win over Japan's Takako Hagawa. Blanca Rosa Lopez-Malva of Mexico took the bronze.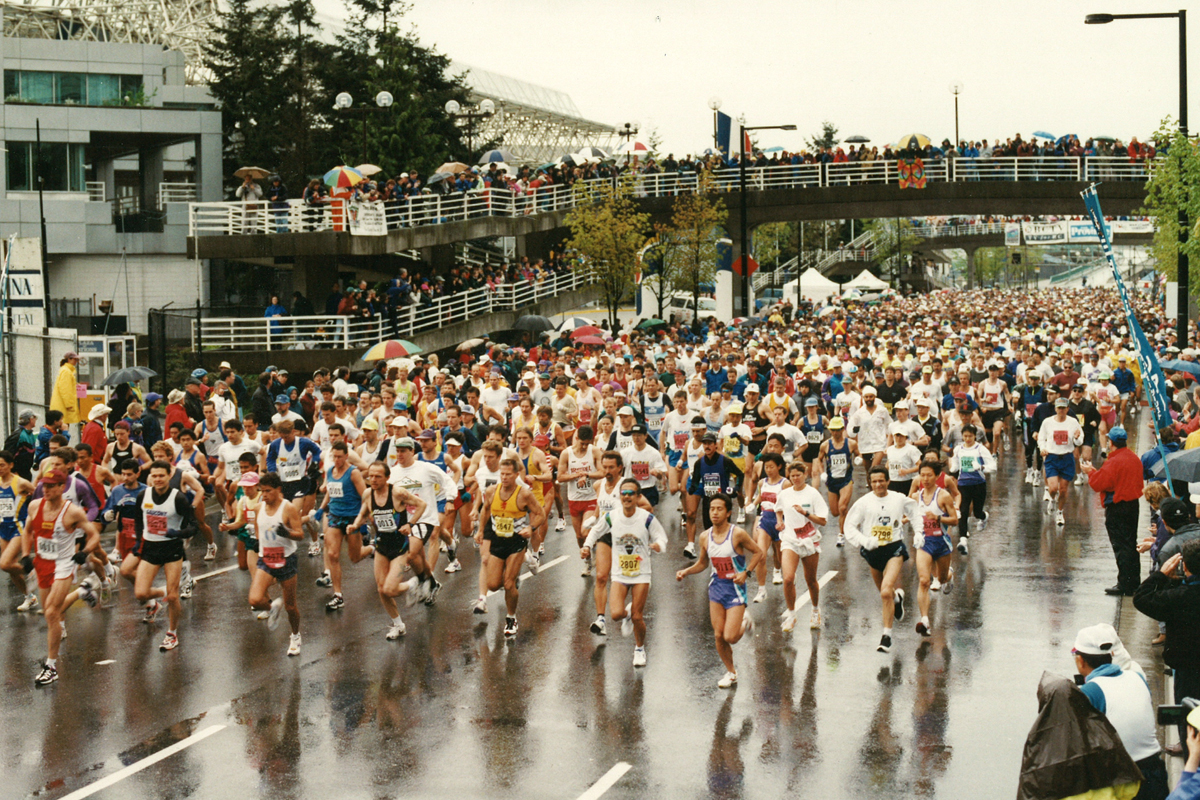 Japan took home both the men's and women's titles in the Half Marathon, with Keisuke Ogura and Asuka Ozawa winning the gold.
The Course
Known as the double bridge course, runners started at B.C. Place, travel up Pacific and through Stanley Park to cross into North Vancouver. After a quick tour of North Van, they crossed back south on the Second Narrows Bridge the follow Powell to China Town and then back to B.C. Place for the Finish.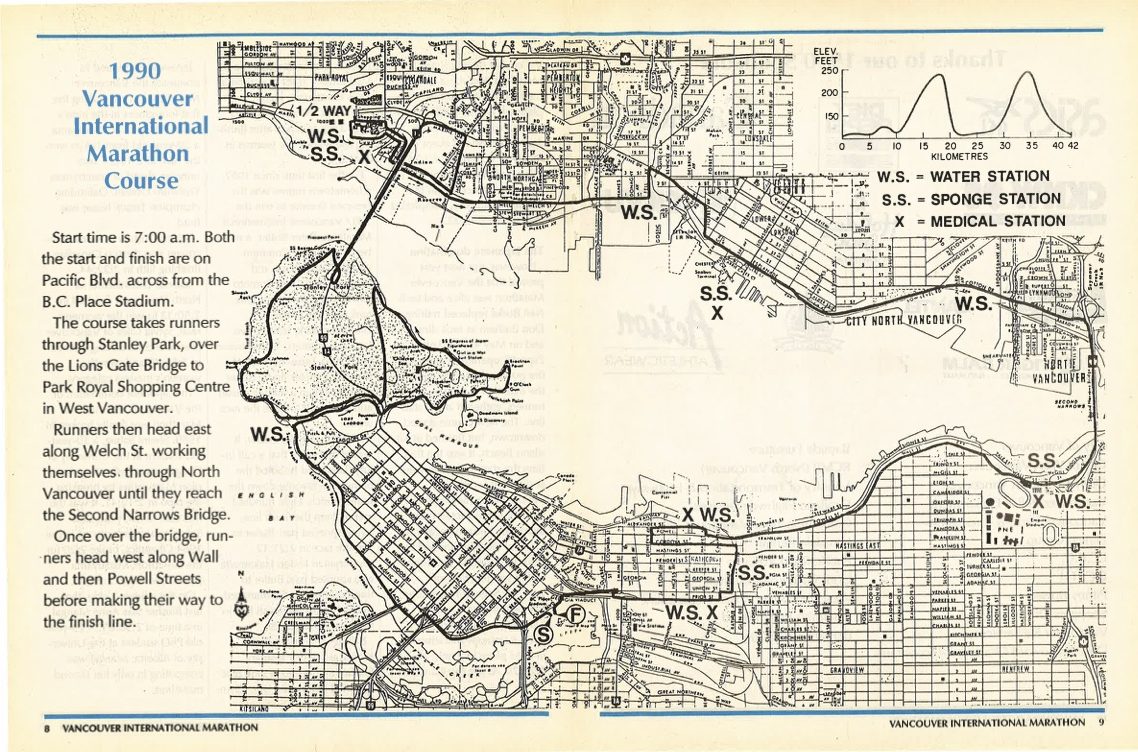 Men
Juan Salvador Gonzalez (MEX), 2:22:53
Takeyuki Nakayama (JPN), 2:24:55
Aaron Pierson (USA), 2:25:35
Women
Eniko Feher (HUN), 2:49:56
Takako Hagawa (JPN), 2:50:15
Blanca Rosa Lopez-Malva (MEX), 2:51:51