2001
Legacy of the marathon
2001
May 6, 2001. In celebration of the event's 30th annual in 2001, the event changed its course closure policy, expanding its previous course limit from 4 hours to 6 in order to encourage and welcome participation from a wider range of runners. Then-race director Colin Atkinson notes, "Marathons are starting to lose the perception that they are just for the elite and have become more of a health and wellness thing now. This comes with the whole notion of the event being accessible to more than just elite runners, with people seeing it is possible to complete 42.2KM." As a result, the event was met with a record 3409 finishers – 1915 men and 1494 women – at the Vancouver Marathon Finish Line.
Returning to defend his crown, Ulritch Steidl of Germany achieved his second win, running head to head against Canadian Charles Subano, before pulling ahead to claim the title. Steidl's winning time of 2:18:56 came just 3 seconds off his previous course record-setting time. Subano clocked in at 2:19:43, while Jaime Portillo of Mexico crossed at 2:20:34 to secure bronze.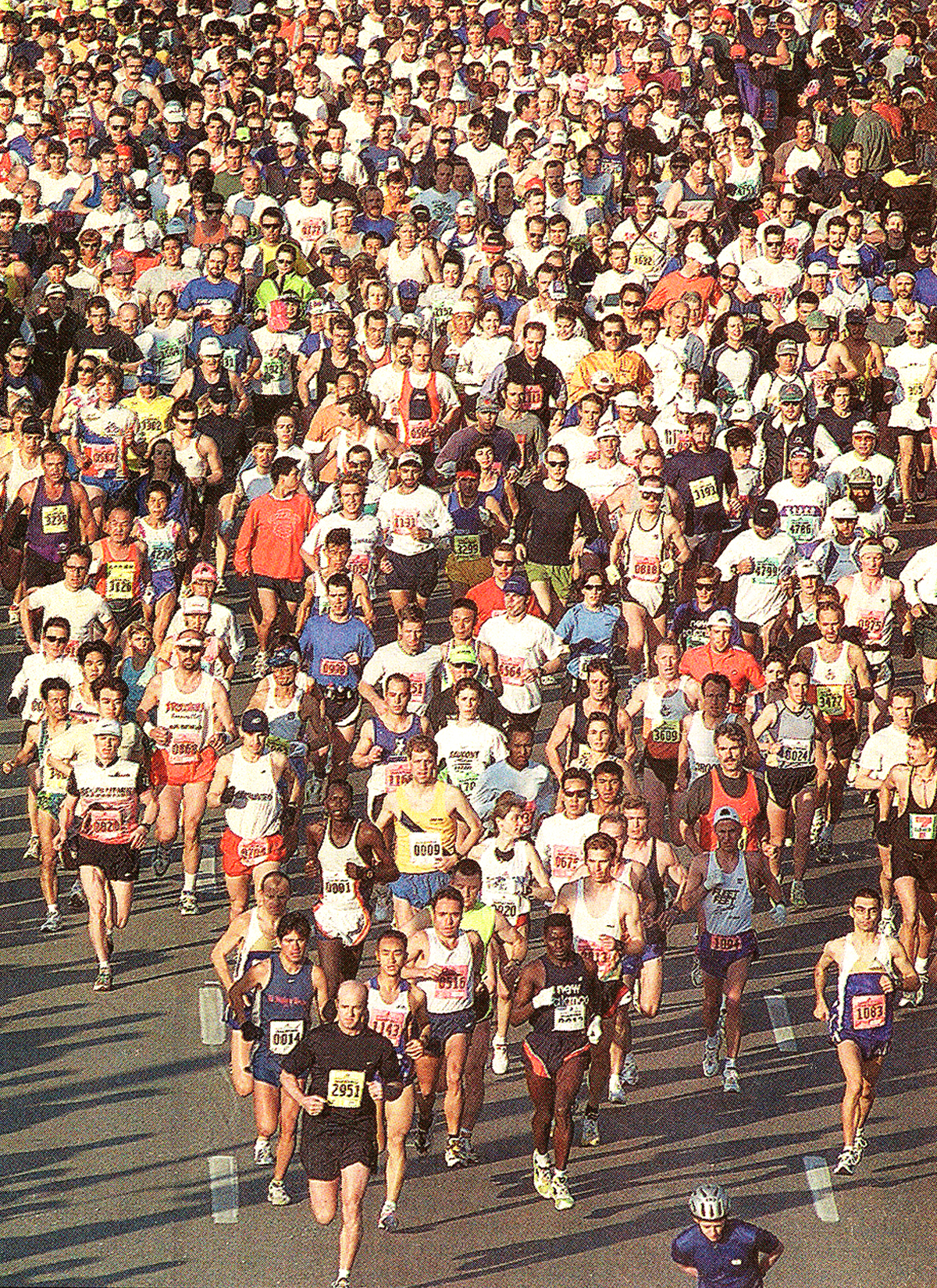 Newcomer Leteyesus Berhe of Ethiopia became the newest owner of the women's title, finishing narrowly ahead of three-time champion Krystyna Pieczulis, who was going for a four-peat. The 23-year-old Berhe arrived in Vancouver the evening before the race, but 45 hours of travel did not stop her from breaking the tape with an impressive time of 2:45:51. Pieczulis followed close behind at 2:46:04, while local Joan McGrath took home another Top Canadian title.
In the Half Marathon, USA's John Hill took the top spot in 1:09:12, while Canada's Tracy Shymko clocked in at 1:24:18 to take the women's race.  
The Course
The longest standing course of the event, the 2001 Vancouver Marathon route followed a similar track to the 1986 course. The new course converts into a loop course that starts and ends at B.C. Place. With two out and backs, one through Mount Pleasant and other through Kits and Point Grey, it became the staple course for over a decade.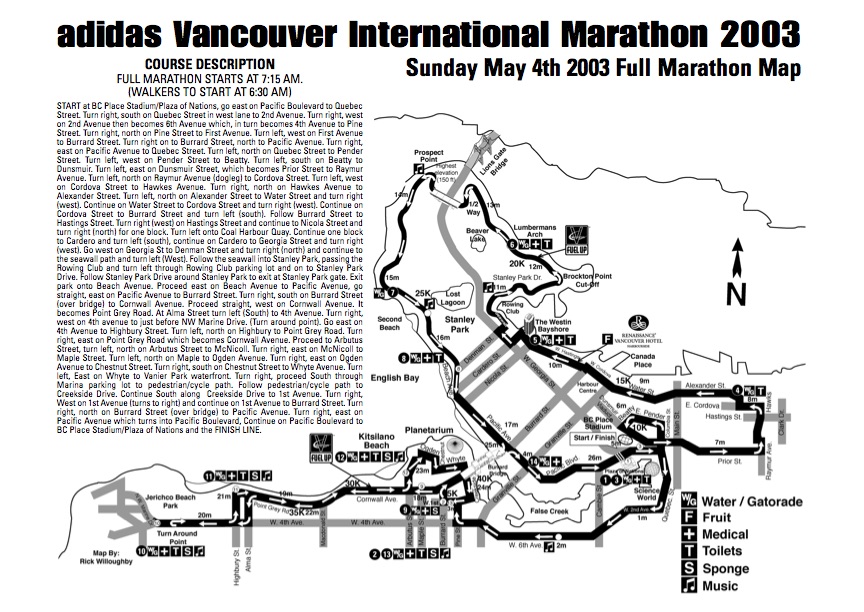 Men
Ulrich Steidl (GER), 2:18:56
Charles Subano (CAN), 2:19:43
Jaime Portillo (MEX), 2:20:34
Women
Leteyesus Berhe (ETH), 2:45:51
Krystyna Pieczulis (POL), 2:46:04
Joan McGrath (CAN), 2:49:56