2008
Legacy of the marathon
2008
May 4, 2008. 2008 saw another win for defending champion Thomas Omwenga of Kenya, whose time of 2:15:59 remains one of the fastest times ever recorded in Vancouver. Omwenga's winning time came nearly three-minutes ahead of runner-up and fellow countryman Yator Erick Cheboi, who finished in 2:19:50. Habtamu Negassa of Ethiopia came in third, clocking in at 2:21:46.
On the women's side, Mary Akor returned to the top of the podium after placing top three in the past four years. Her time of 2:37:54 put her ahead of event record holder Claudia Camargo of Argentina, who finished in 2:54:53 and took home the silver. British ultramarathoner Ellie Greenwood placed third, clocking in at 2:55:28.
Half Marathon course record holder Jim Finlayson returned to the top of the podium in 2008, while Canadian Susanne Evans took home her second consecutive win in the women's field.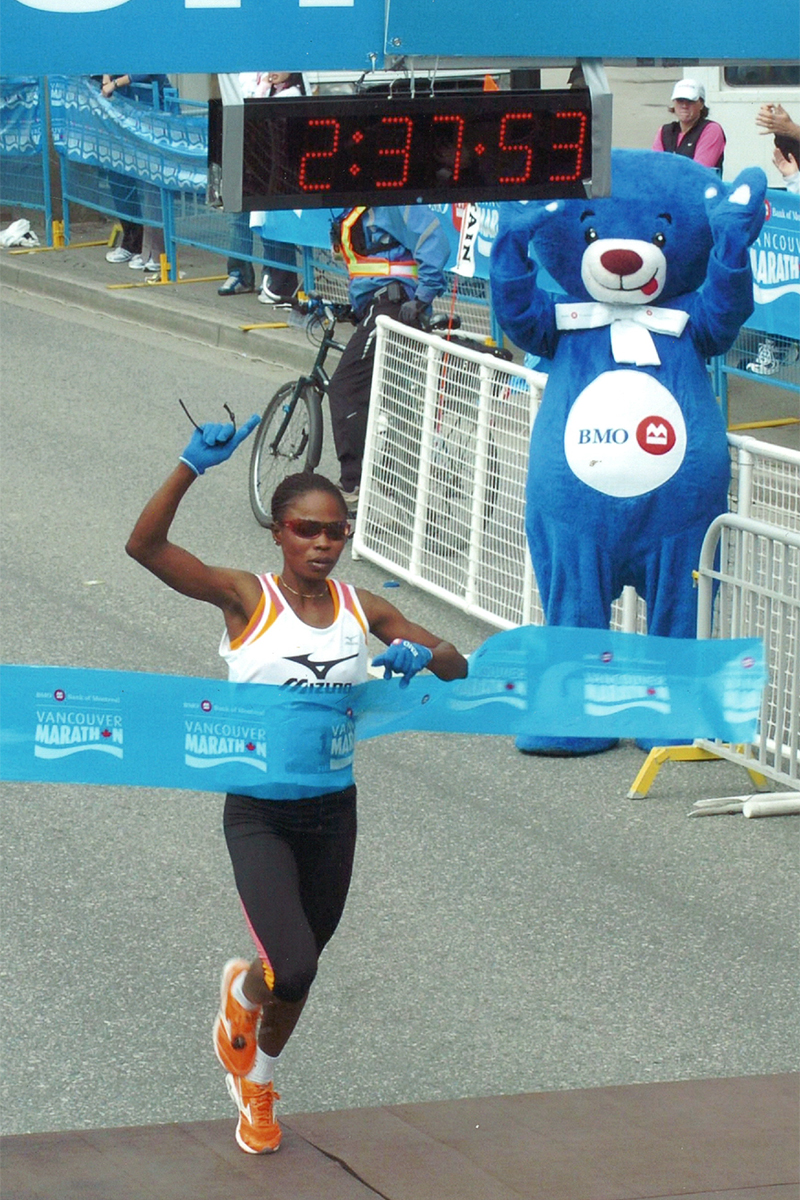 In 2008, the Vancouver International Marathon Society also added an 8KM race, Marathon Relay and Kids Fun Run to the BMO Vancouver Marathon weekend. Nearly 2000 runners participated in the new events.
The Course
The longest standing course of the event, the 2008 Vancouver Marathon route converts the 1986 course into a loop course that starts and ends at B.C. Place. With two out and backs, one through Mount Pleasant and other through Kits and Point Grey, it became the staple course for over a decade.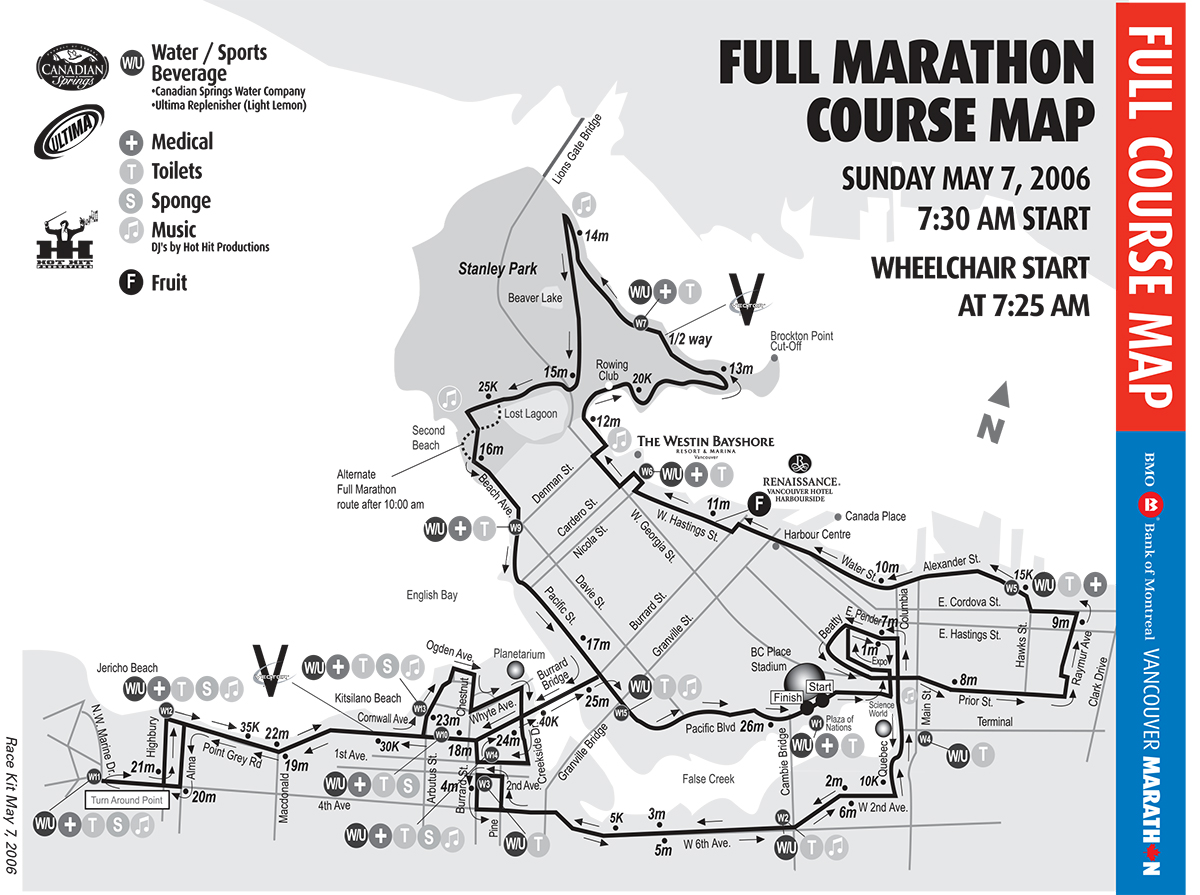 Men
Thomas Omwenga (KEN), 2:15:59
Yator Erick Cheboi (KEN), 2:19:50
Habtamu Negassa (ETH), 2:21:46
Women
Mary Akor (USA), 2:37:54
Claudia Camargo (ARG), 2:54:53
Ellie Greenwood (GBR), 2:55:28