2009
Legacy of the marathon
2009
May 3, 2009. Under near-perfect race conditions, nearly 3000 runners from 38 countries crossed the Finish Line at the 2009 BMO Vancouver Marathon. Newcomer Benard Onsare from Kenya ran a very strategic race to take home the gold in 2:28:26. Onsare's time put him ahead of Canadians Adam Campbell and Duncan Marsden, who came in second and third, respectively.
 Three-time champion Mary Akor returned to defend her crown in 2:46:24, adding a sixth BMO Vancouver Marathon podium finish to her resume. Runner-up Bridget Duffy finished in 2:52:52, while local Joan McGrath took home the bronze and another Top Canadian title in 2:56:00.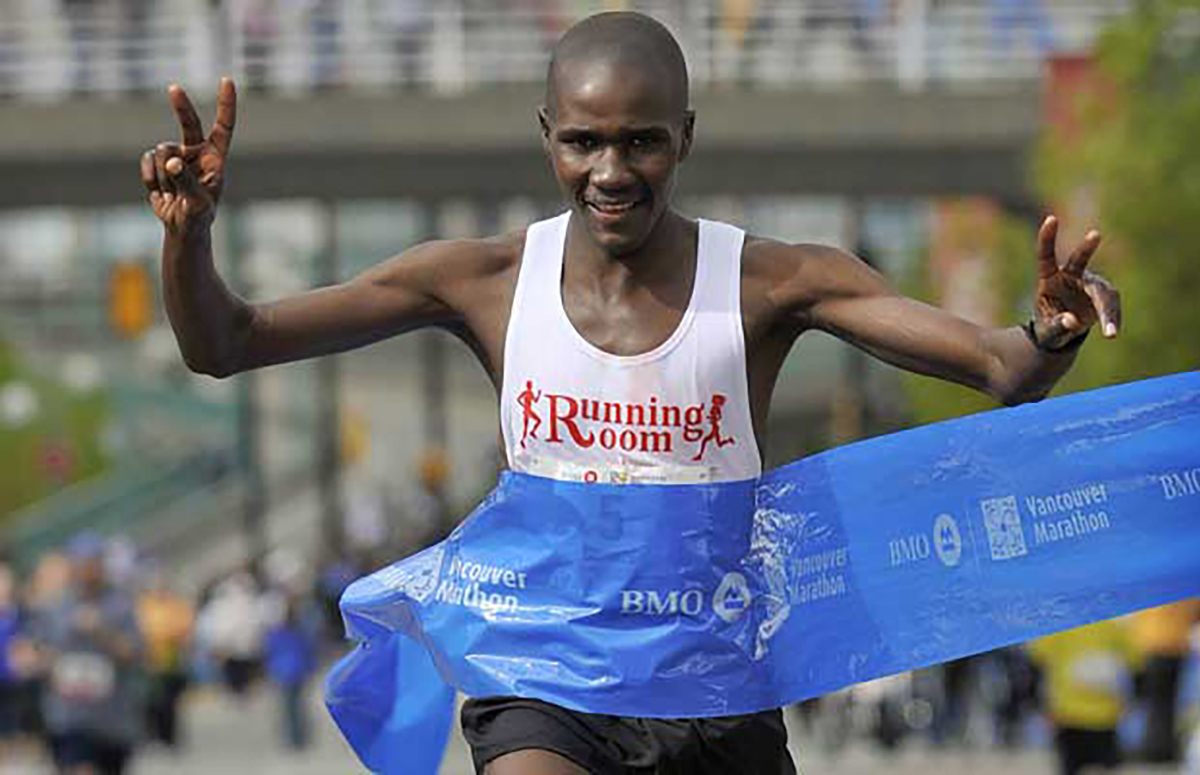 Kenyan Willy Kimosop took home the Half Marathon crown, and set a new event record in the process in 1:05:03. On the women's side, Canadian Lioudmila Kortchaguina took gold in 1:17:11.
The new 8KM event also found itself two new event records in its second year, as Canadians Marc Jason-Locquiao and Amanda Stone clocked in at 28:50 and 31:37, respectively.
The Course
The longest standing course of the event, the 2009 Vancouver Marathon route converts the 1986 course into a loop course that starts and ends at B.C. Place. With two out and backs, one through Mount Pleasant and other through Kits and Point Grey, it became the staple course for over a decade.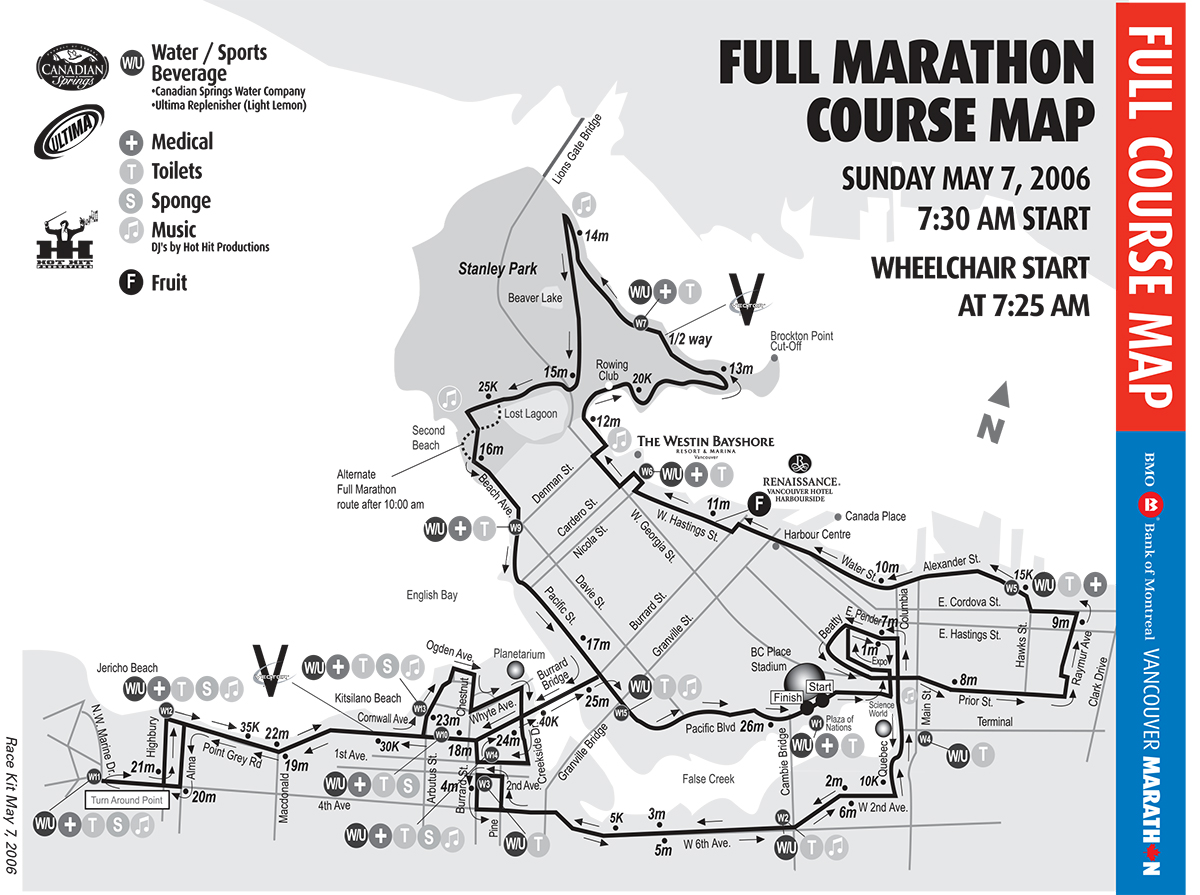 Men
Benard Onsare (KEN), 2:28:26
Adam Campbell (CAN), 2:33:33
Duncan Marsden (CAN), 2:33:59
Women
Mary Akor (USA), 2:46:24
Bridget Duffy (USA), 2:52:52
Joan McGrath (CAN), 2:56:00