October event-packed month for runners at annual RUNVAN® fall races
Vancouver, BC – October 11, 2019 –
Local race organizers RUNVAN® rounds off the first running of its new 'Grand Slam' race series with the Granville Island Turkey Trot and Fall Classic this month. A combined 6,000+ runners are expected to line-up at the Start Line of the two iconic races.
Since its inception in 1997, the Granville Island Turkey Trot has annually drawn sell out numbers, with over 2,000 runners registered for this year. The event features a Kids Run on Sunday, followed by a scenic 10KM on Thanksgiving Monday, October 14.
With a theme of 'Run & Give', this Thanksgiving tradition inspires runners to give back to the community. The event annually raises over $5,000 in monetary funds, in addition to 400+ pounds of non-perishable food donations, to its charity partner, the Greater Vancouver Food Bank.
"The Vancouver running community is truly special," shares Eric Chéné, Race Director of RUNVAN®. "It's always great to see runners so keen to give back to the community in celebration of Thanksgiving."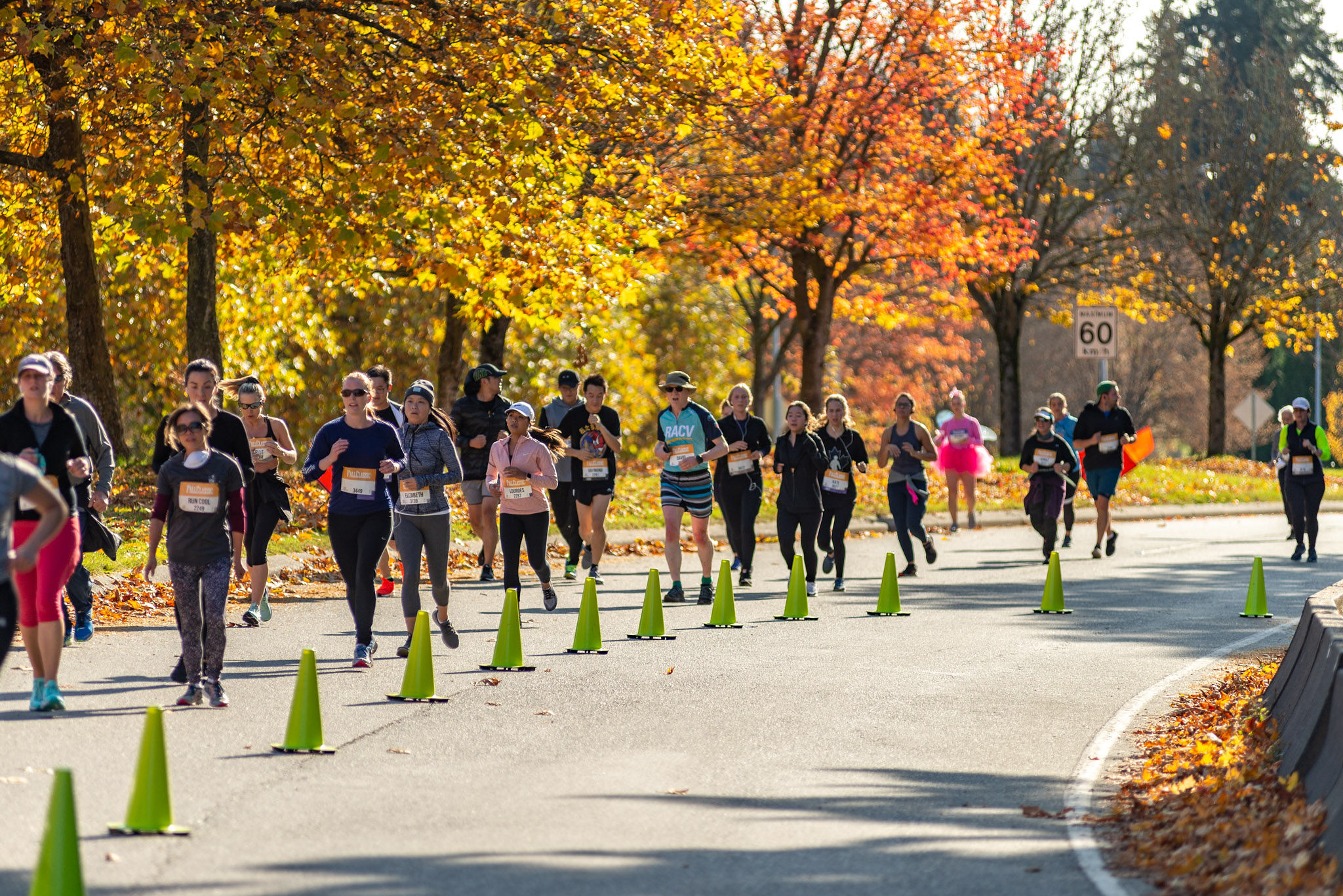 Wrapping up the calendar year is the Fall Classic, which recently announced a new partnership with the University of British Columbia. Moving the date up to Saturday, October 26, the race joins a line-up of events and entertainment at the new Great Trek Festival, which celebrates the university's rich history.
Working alongside key stakeholders including the Musqueam First Nations, the Great Trek Festival celebrates the 98th-anniversary of the student-organized pilgrimage that brought UBC to the beautiful campus it resides today.
"We're always looking for opportunities to grow and continue providing the best race experience for all," adds Chéné. "By partnering with UBC and the Great Trek Festival, our goal is to enhance the overall experience by including more post-race festivities for runners, friends, and the community."
A local favourite, the event is also set to welcome a record crowd this year, with 4,000+ runners ready to go on Race Day. In addition to the Half Marathon, 10KM and 5KM, the event now features a Student Relay and new 'Hat-Trick' challenge, where runners can tackle all three races consecutively.
With a mandate to inspire active lifestyles in the community, the local non-profit RUNVAN® annually organizes four major races, in addition to several mini social and community events each year.
The RUNVAN® Grand Slam series kicks off again in February with the 'First Half' Half Marathon, followed by the world-class BMO Vancouver Marathon in May. Join in!