How to prepare for rainy weather runs

It's no secret that Vancouver gets a lot of rain, but that shouldn't stop you from experiencing one of the best running cities in the world year-round. This city still sees tons of runners on the streets during the rainy season, and there's no reason why you shouldn't join them! Check out these tips and be prepared for your next rainy weather run or race.
1. Be smart about your layers.
If it's cold and wet out, it's a good idea to dress in layers. Be smart through, and don't overdress! The more layers you have on, the more wet, heavy clothing you'll have to run with.
Go for a moisture-wicking technical base layer, which will pull sweat and rain away from your skin to prevent chafing and blisters. On top, you want a lightweight wind and water resistant jacket. This will not necessarily keep all the rain out, but they will help keep your core temperature up and hold in body heat. Pair them with compression shorts or pants, which are also less likely to chafe. A hat or glasses can also help to keep rain out of your eyes.
2. Wear bright colours.
To stay safe on the roads, pick gear with brighter colours and reflective strips. We're all familiar with the dark clouds that roll over the city when it rains, and this makes it more difficult for drivers to see you. By wearing bright or neon colours, drivers have more visibility and will be able to see you coming.
3. Bring extra socks.
If you can, carry an extra pair of socks with you – especially during a rainy race. A dry pair of socks will make a huge difference, and is more likely to prevent blisters. This is especially helpful if it stops raining mid-run. If it's not too cold, thinner socks don't absorb as much water and can help with comfort.
4. Seal your electronics.
Keep your electronics such as your cell phone or iPod in a plastic ziplock or waterproof bag. Storing your phone in your pockets may not be enough to keep it dry, so taking the extra second to grab a plastic closable bag is worth it to keep your electronics safe. Or, just run without it.
5. Be extra cautious.
Rain makes the roads extra slippery, so it's important to make sure your shoes have enough grip to prevent slipping. Take smaller and quicker steps, and pay attention to your footing to try to avoid as many large puddles as you can. Your modified strides reduce the amount of time you spend on the wet surfaces, which decreases your risk of slipping.
The key to preparing for a rainy day run is recognizing that you're going to get wet. Stay warm and safe, and remember to change out of your wet clothes as soon as you finish your run.
Related Articles
---
[threecol_one]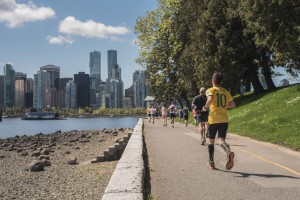 Running your first Marathon
With some training and the help of these 6 simple tips, there's no reason why you can't cross 'run a Marathon' off your bucket-list!
[/threecol_one]
[threecol_one]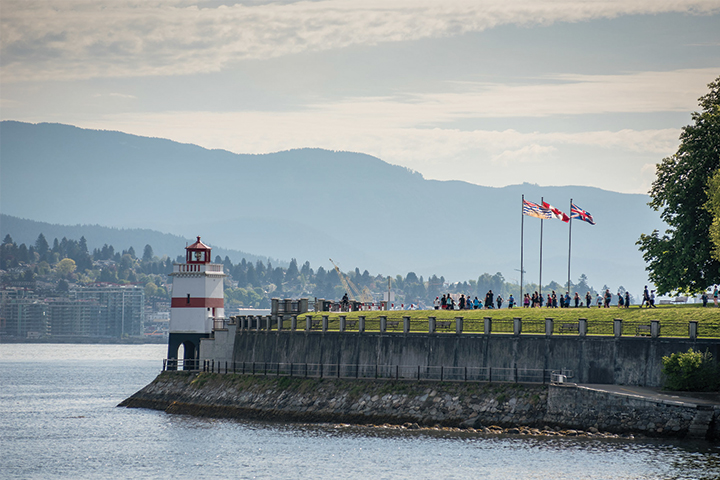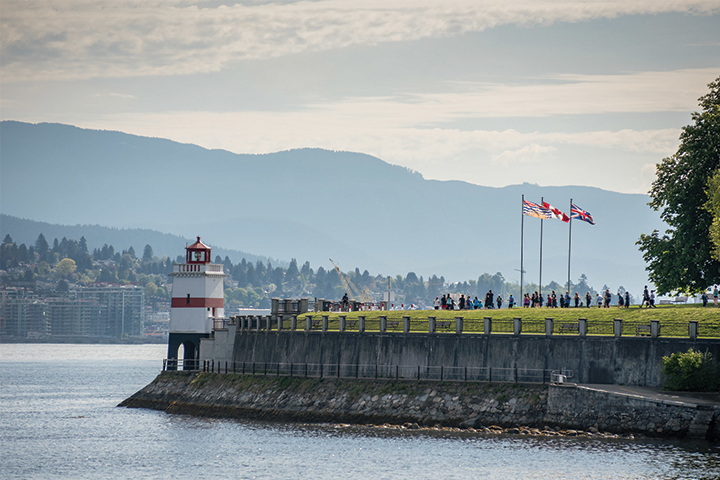 Popular running brands
Choosing the right running gear is important for both leisure and training. Here are five popular running brands to consider.
[/threecol_one]
[threecol_one_last]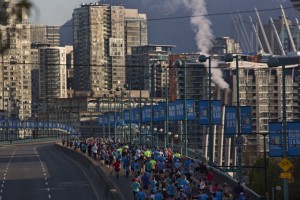 Resources
Find training advice, tips to prepare for race day, and more. These articles are here to help you prepare for a successful race day.
[/threecol_one_last]