Canadian Olympians Natasha Wodak, Dayna Pidhoresky, Malindi Elmore, Trevor Hofbauer, Ben Priesner and Lucas Bruchet will kick off the season at the First Half. Justin Kent joins the field.
Labeled Canada's fastest Half Marathon thanks to fast overall finishing times from the entire participant field, this premiere Westcoast event kicks off the 2022 racing season.
First established as a build-up to Vancouver's only Marathon event, the First Half has grown into one of the more established events on the running calendar, traditionally selling out within a week and sometimes faster. This year's event sold-out in just a few days.
"This First Half is back in a big way," adds Eric Chéné, race director of RUNVAN®, the non-profit event organizers. "We have an incredible lineup of eager participants, volunteers, partners, and Olympic athletes – this may be one of the event's deepest and fastest fields ever."
"All are excited to test themselves, face in-person competition again, and with a stellar field like this, we can predict new course records in both men's and women's fields," says former Olympian and Elite Athlete Coordinator, Lynn Kanuka.
Records
Rachel Cliff owns the female event record set at 1:12:21 in 2018. Just a few weeks later, Cliff built on that impressive First Half to clock a 1:10:08 and break the Canadian Half Marathon record. Then just a few weeks after that, 2012 and 2014 First Half champion Natasha Wodak became the first Canadian woman to run a Half Marathon under 1:10:00.
Wodak is back on the Start Line this year alongside all of her Team Canada Marathon teammates from the most recent 2020 Olympic Games.
Women
All three women who represented Canada in the Marathon distance at the most recent Tokyo Olympics will toe this year's First Half 2022 Start Line in Natasha Wodak, Dayna Pidhoresky and Malindi Elmore.
Natasha Wodak holds wins at the First Half earlier in her career and was the first Canadian woman to run under 1:10 in the Half Marathon with a 1:09:40 in 2018. She's the former Canadian record holder over both the Half Marathon and 10KM distance, and holds a record four wins at the BMO Vancouver Half Marathon in 2012, 2013, 2017 and 2018.
Dayna Pidhoresky will contend with goals to go on and win this year's BMO Vancouver Marathon. Amidst heavy training for the Olympics, Pidhoresky took the BMO Vancouver Half Marathon title in 2019, the last time that event was held live, just 14 seconds shy of the women's 1:12:53 course record. While Wodak won the First Half in 2012 and 2014, Pidhoresky won in 2015 and 2016.
Malindi Elmore is actually a three-time Olympian and has represented Canada over distances from 1,500m to the Marathon, and it will be her first race with RUNVAN®.
Andrea Lee, the event's 2020 champion after a second place finish in 2019, also returns.
The women's field further features Olympic Triathlon athlete Joanna Brown, top mountain runner Lauren McNeil of Great Britain, plus Leslie Sexton, the Canadian 10KM champion who recently won the Philadelphia Marathon in a new course record.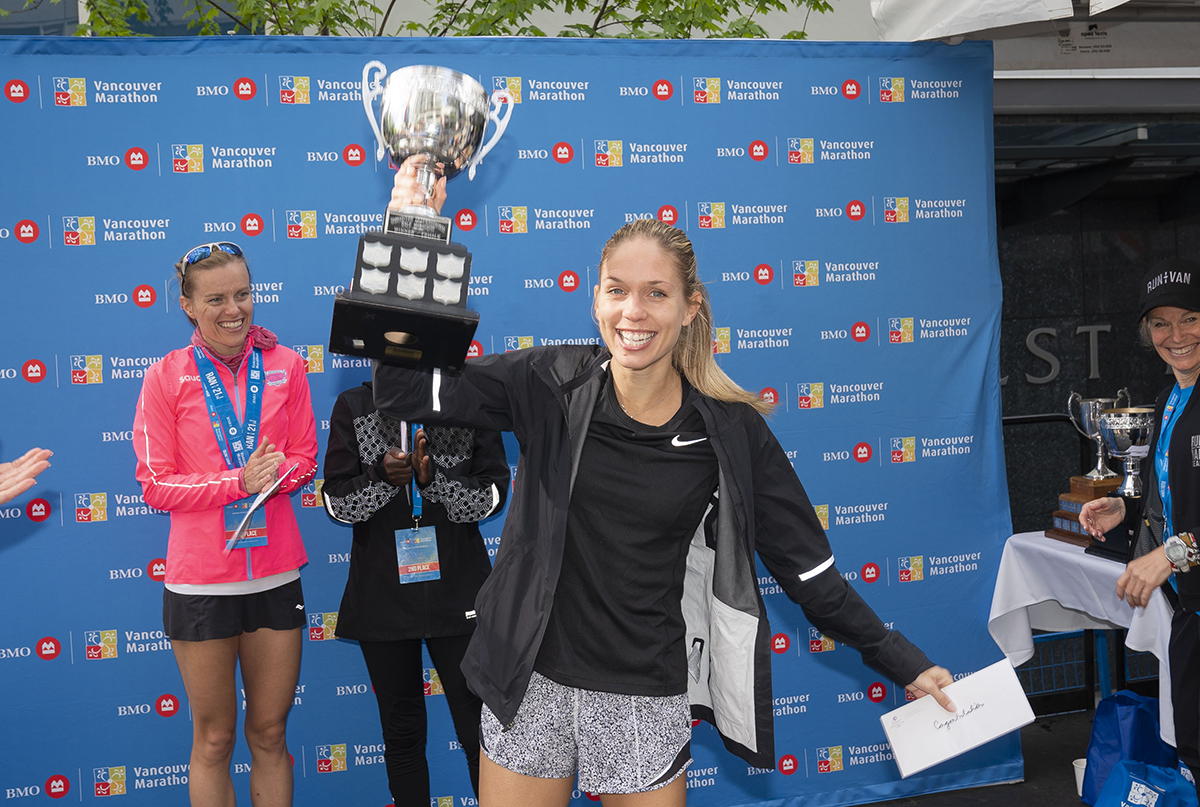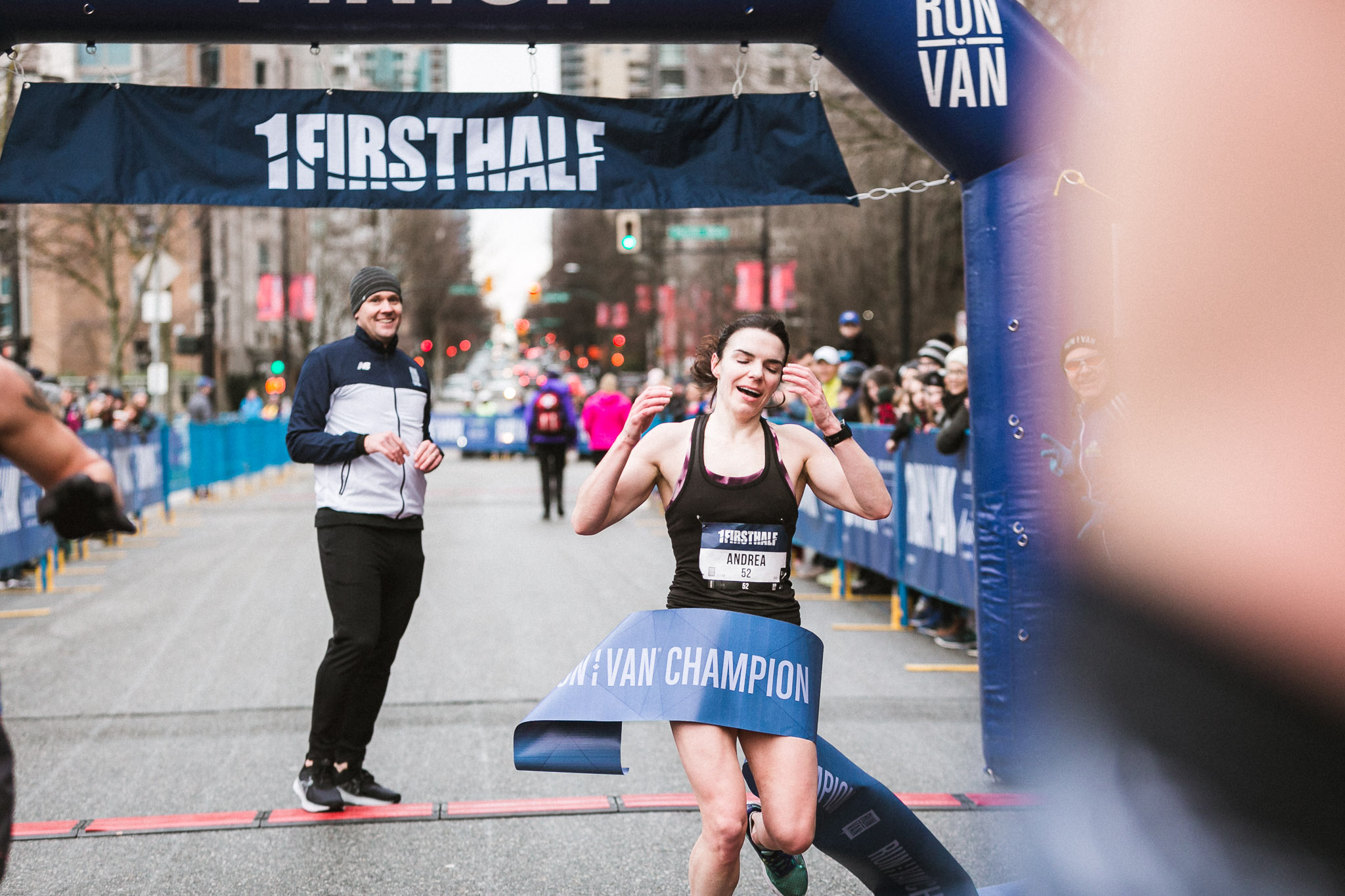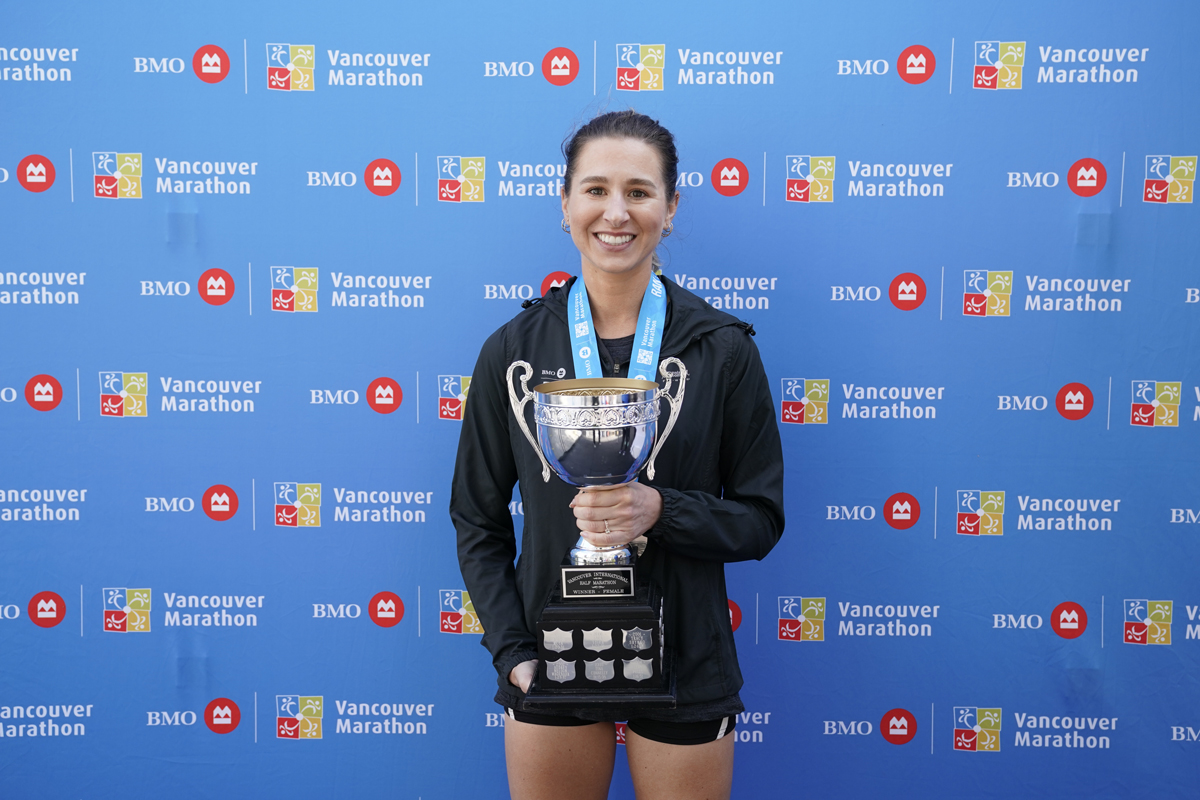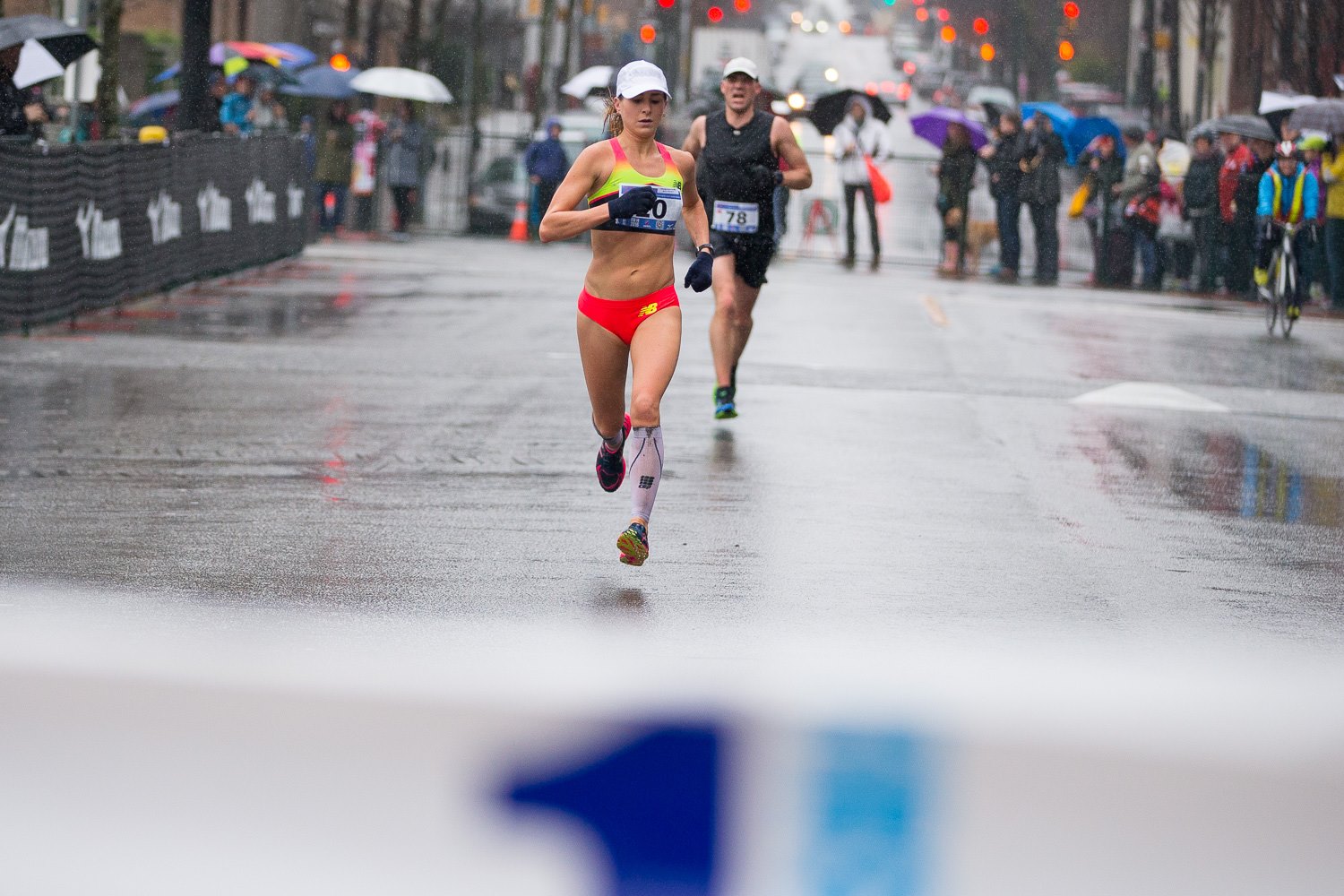 Men
Trevor Hofbauer, a member of the Canadian men's Olympic Marathon Team at the most recent Tokyo Olympics returns as well. Hofbauer used his fifth place finish and 1:08:04 First Half time in 2019 to propel himself to the Canadian Marathon Championship victory in 2019.
Benjamin Preisner made his marathon debut in December of 2020 with a 2:10:17, the fourth-fastest marathon clocking for a Canadina at the time. Preisner proceeded to finish as Canada's top Marathon finisher at those Tokyo 2020 Olympic Games.
Lucas Bruchet, a two-time Olympian over the 5KM is moving up in distance to challenge alongside Justin Kent, the defending Vancouver Sun Run 10KM 2019 champion.
"It's always interesting when these different event specialists meet over the Half Marathon distance," adds Kanuka. "Those that are more from the longer event end, like the Half and full Marathon, have to make sure the pace is fast enough to take the sting out of the kickers, the 5KM and 10KM specialists. It will be interesting."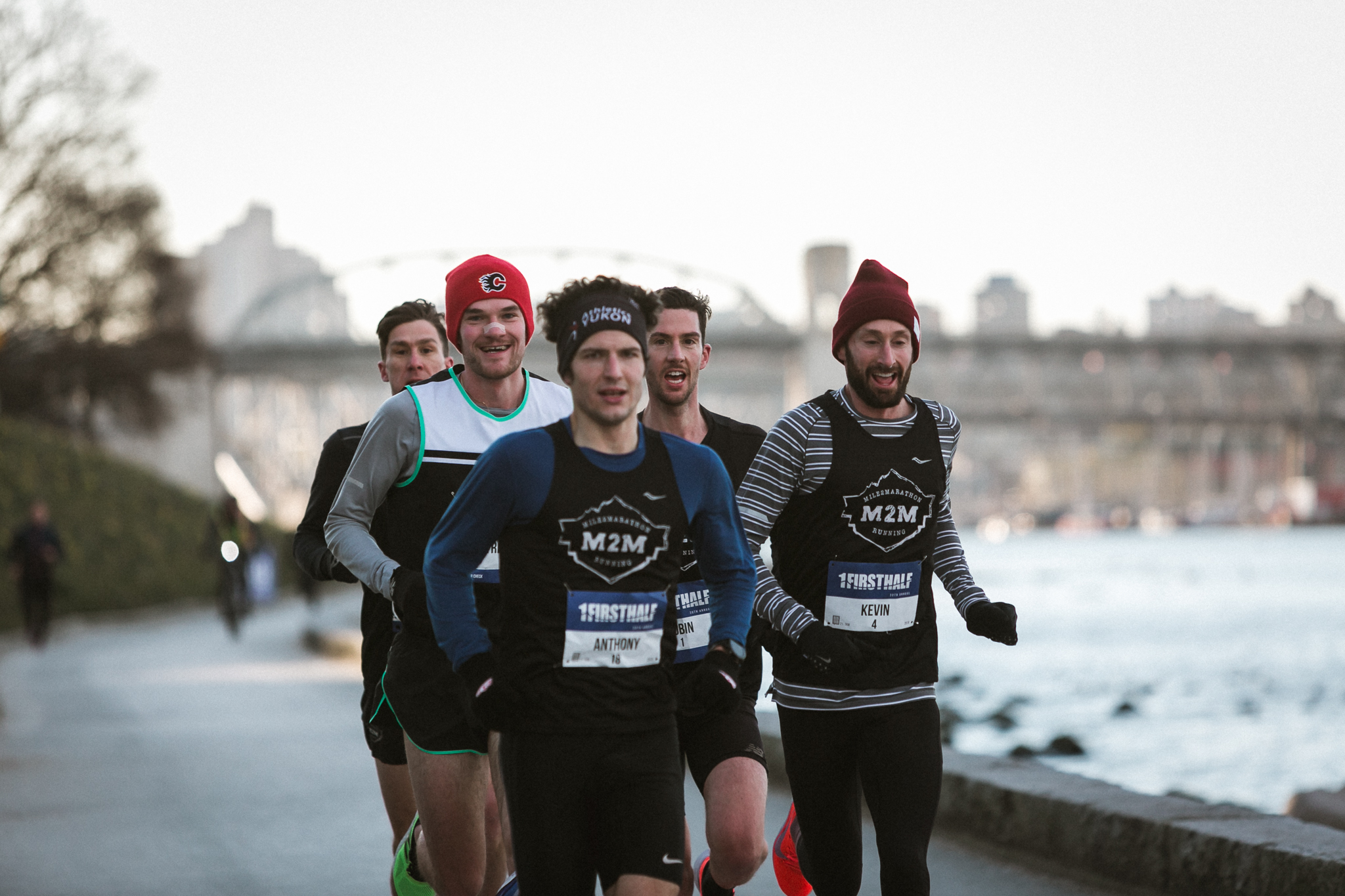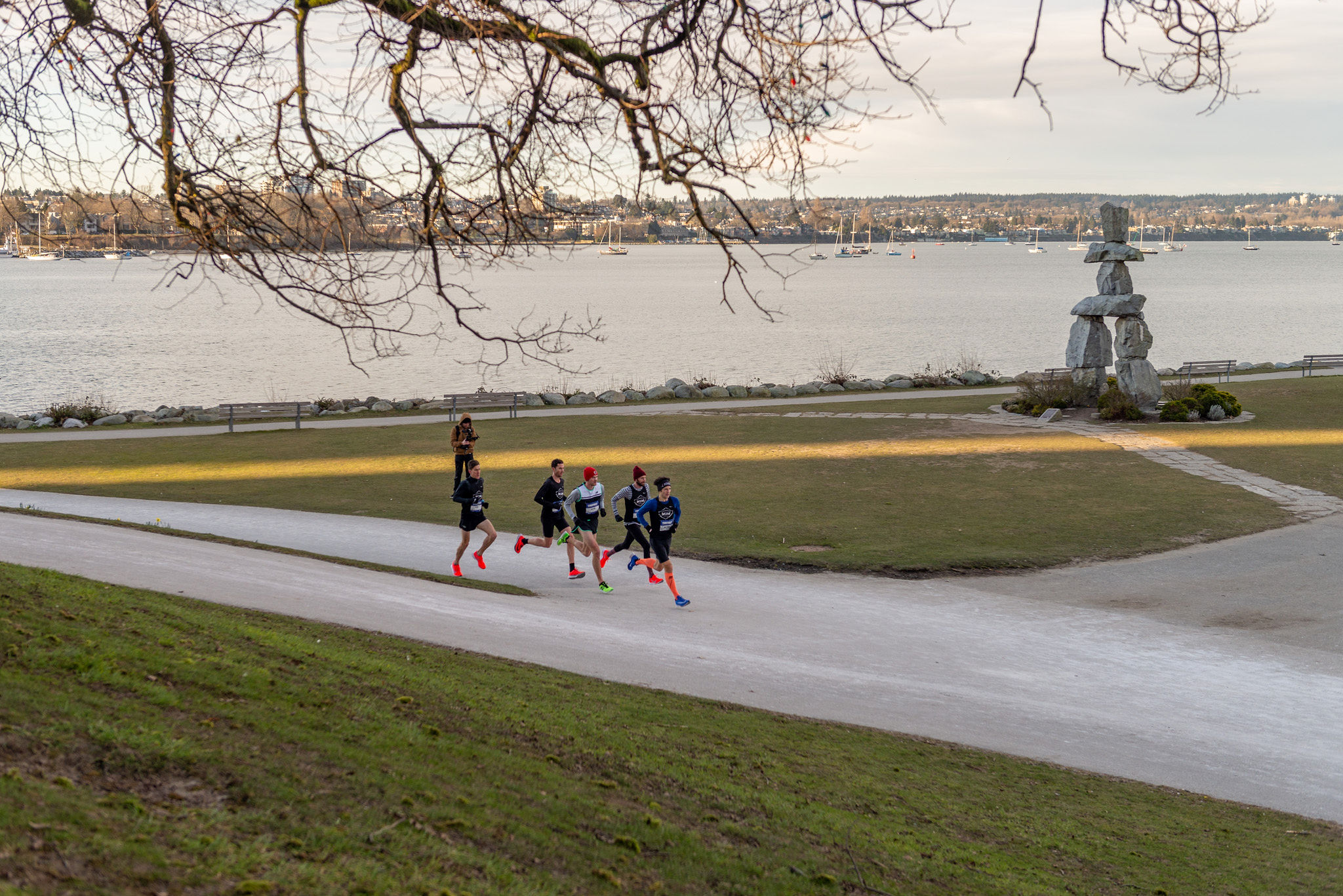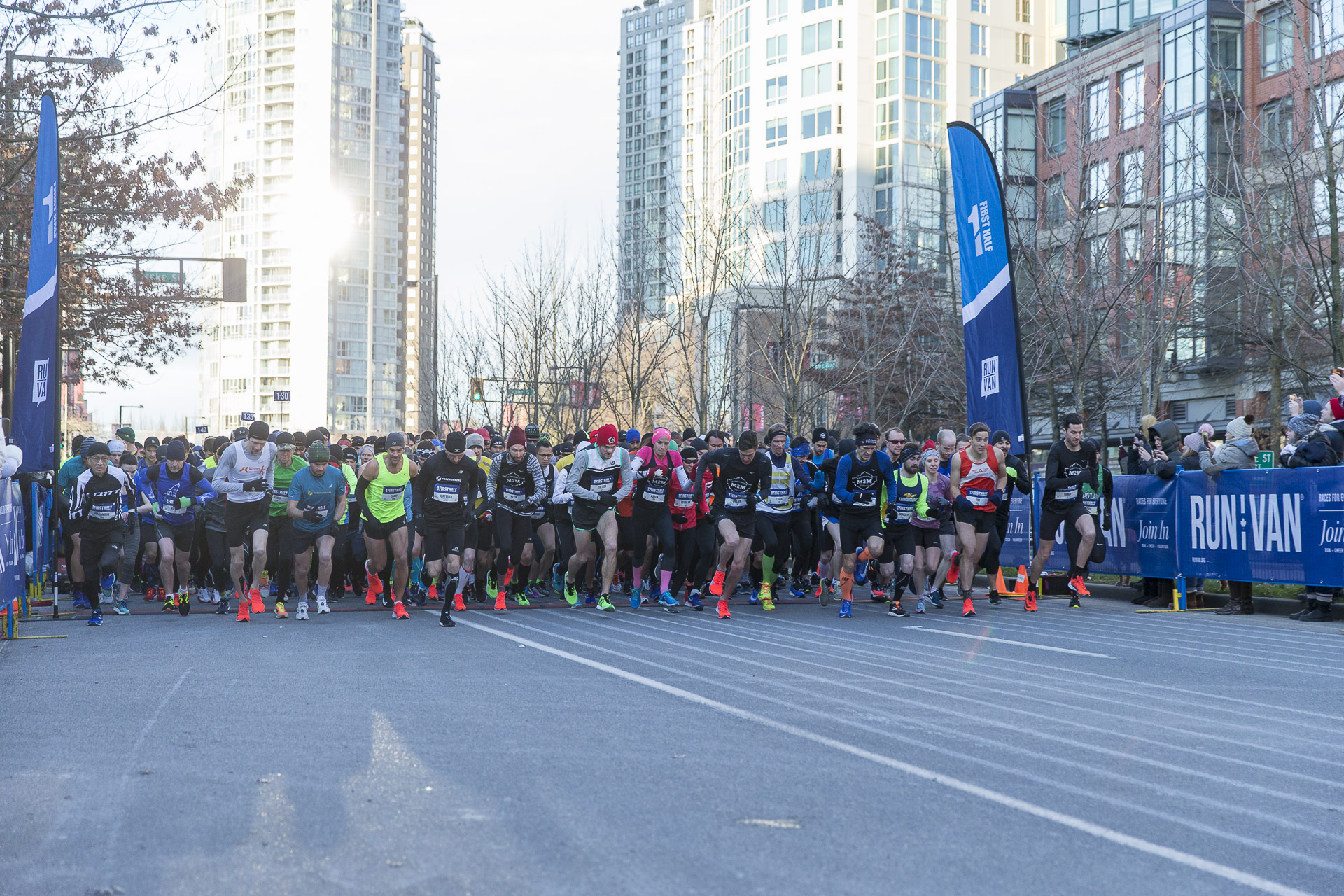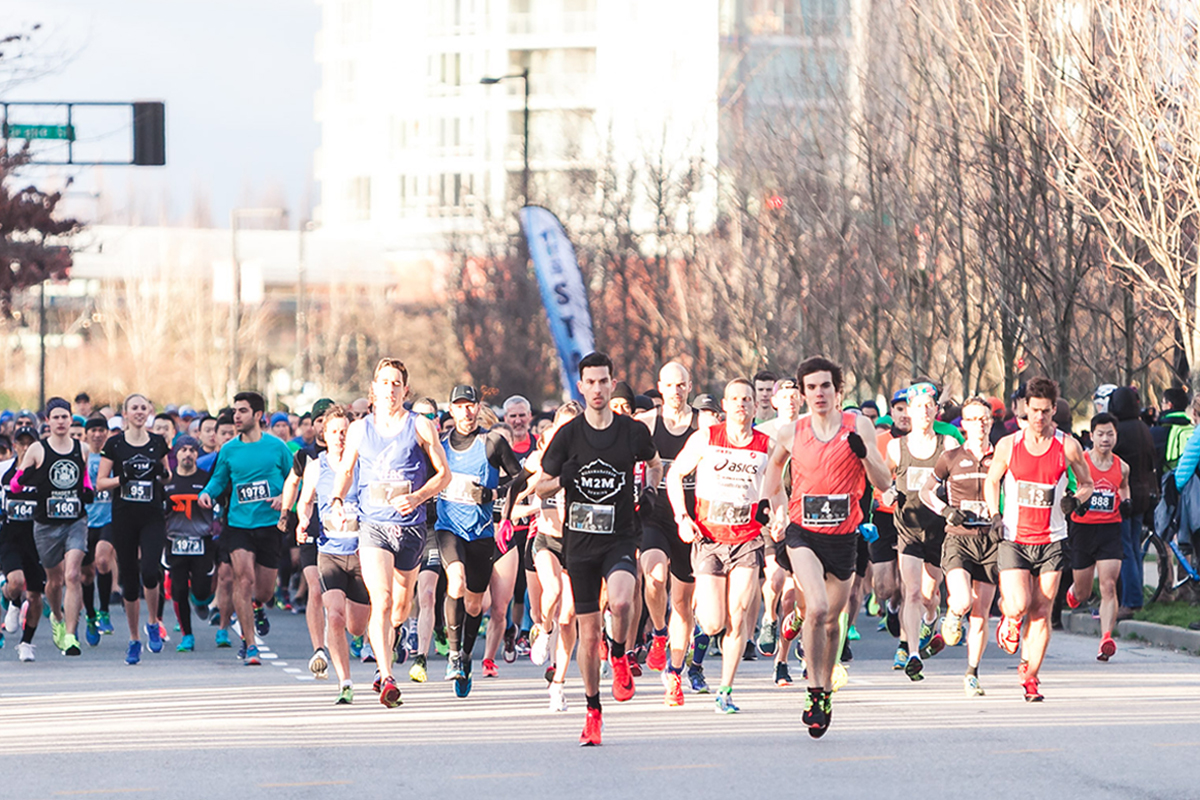 Hofbauer, Bruchet and Kent now assist as local coaches with a group started up by
Rob Watson
and
Dylan Wykes
who have immense familiarity with the event. Wykes won the First Half in 2011, 2012, 2015 and 2019, plus Watson won in 2013, 2014 and 2018, the same year he won Vancouver's only Marathon event.
Wykes set the First Half record at 1:04:39 in 2011 and again at 1:04:21 in 2012, the year he represented Team Canada in the Marathon distance in his Olympic Games. Caleb De Jong broke that time with a 1:04:18 clocking in 2020, the last time the First Half was held live.
The annual First Half event is set for Sunday, February 13, with an 8:30am start. The Start and Finish Line is located near David Lam Park in downtown Vancouver, with the first finishers expected around 9:30am near the final turn at Pacific Blvd and Drake Street.
The event features a new route this year, running on Stanley Park Drive before looping back on the Seawall, turning back near the Lions Gate Bridge. Should the event record fall, the winning runner will receive a combined $2,300 prize.
Overall, the First Half event supports local charity partner, Variety – the Children's charity.
For more information including race maps and road detours, please view firsthalf.ca
The local non-profit organization RUNVAN® annually organizes the First Half in February, plus the BMO Vancouver Marathon and Half Marathon in May. To learn more, please visit runvan.org, firsthalf.ca, or bmovanmarathon.ca