RUNVAN returns with Granville Island Turkey Trot
Non-profit RUNVAN returns with its Granville Island Turkey Trot and Great Trek events in October. The fun community events not only help to inspire active lifestyles, but they also help to raise funds for charity Food Banks and for BC Children's Hospital.
"It's great to be back in-person and to bring community together," adds Eric Chéné, RUNVAN® Race Director. He notes the non-profit's RUN4HOPE charity program has proudly helped runners raise over $16M over the years.
"Building off a record setting BMO Vancouver Marathon in May, we're excited to continue the RUNVAN races series with even more events here in October," adds Chéné, noting the Fall races provide extra motivation to keep moving. "As a non-profit, RUNVAN is committed to inspiring healthy, active lifestyles that promote both physical and mental health."
The Granville Island Turkey Trot 10KM takes place annually on Thanksgiving Monday with an event that welcomes everyone to run, walk, or stroll.
Runners will be rewarded with race kits which will include medals and Lee's Donuts provided by RUNVAN. Entry further includes a gift card to Rackets & Runners which, when redeemed, additionally supports charity partners.
The race has a theme of 'Run & Give' and supports the Greater Vancouver Food Bank, Share Family and Community Services, plus the Surrey Food Bank.
"RUNVAN is proud to partner with local Food Banks and to inspire a theme of 'Run & Give', especially over the Thanksgiving Monday long weekend," adds Chéné, noting RUNVAN also relies on nearly 3,000 volunteers annually.
On Thanksgiving Monday, vehicle traffic will be closed northbound on the Burrard Bridge from 8am-
9:45am, and vehicle access to Granville Island will be closed from 8am-9:30am. Granville Island does
offer free parking until 1pm race day for runners who arrive early and fans who may arrive later. The
community is encouraged to run, cheer or volunteer.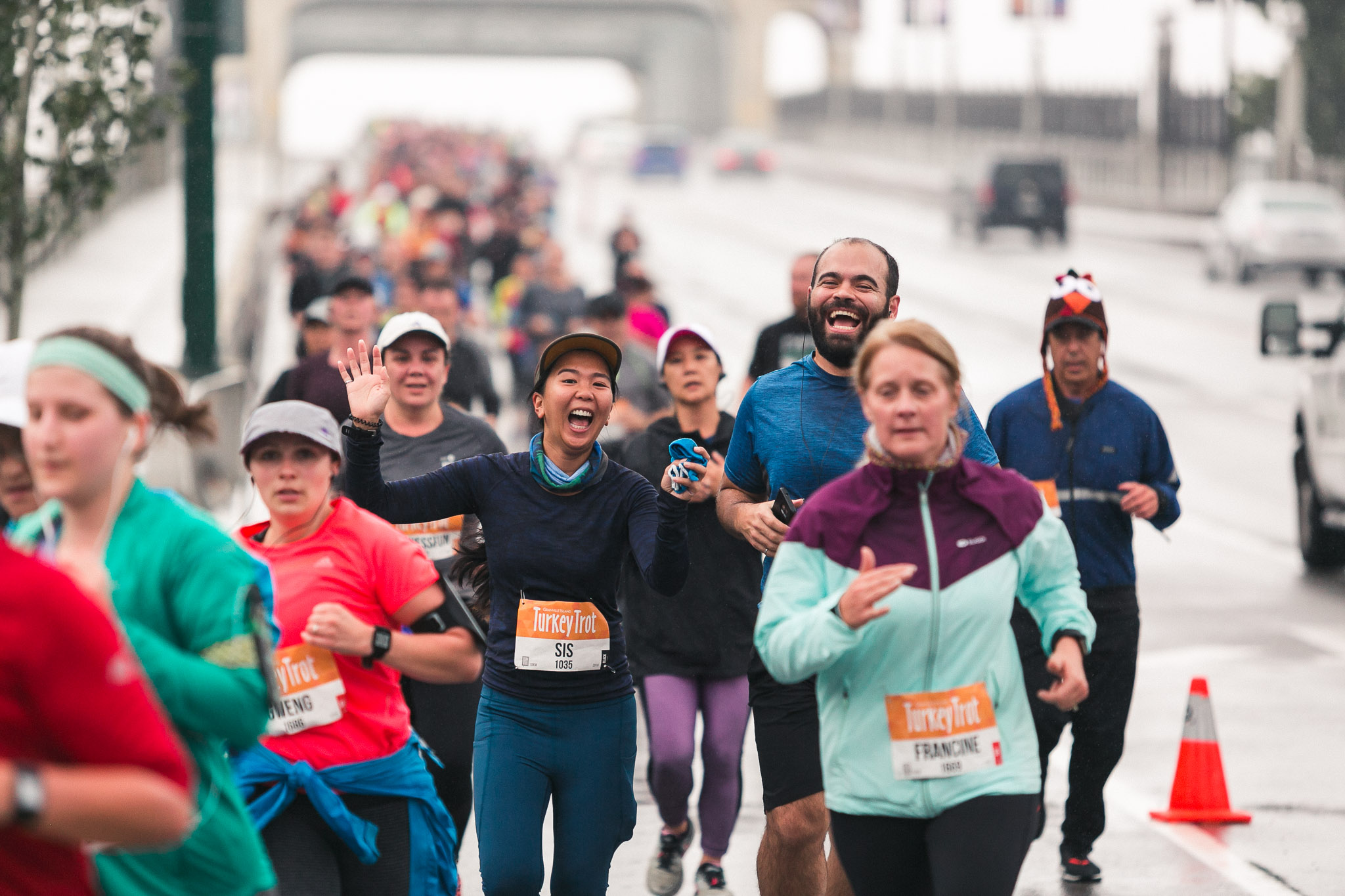 Original 'Great Trek' set to celebrate 100th Anniversary
Featuring a Half Marathon, 10KM and 5KM, the Great Trek will implement temporary road closures on Saturday, October 22, 2022, near UBC, including along NW Marine Dr, SW Marine Dr and Old Marine Dr.
At the Great Trek, race entry includes technical socks and new Indigenous medal designs by Musqueam artist Darryl Blyth, plus performances and prayers by Indigenous group Tsatsu Stalqayu.
For more information, please visit runvan.org, or the individual race sites: turkeytrotrun.ca, greattrek.ca
RUNVAN is the local non-profit which annually organizes the First Half, BMO Vancouver Marathon,
Granville Island Turkey Trot and Great Trek.