RESOURCES
Training Tips, running advice + more
Frequently Asked Questions
What is a Marathon?
A marathon is a competitive long-distance race spanning 42.2 KM or 26.2 miles.
The BMO Vancouver Marathon in May is Vancouver's only Marathon, and the host of the BC Marathon Championships.
What is the distance of a Marathon?
A Marathon is equivalent to 42.2 KM or 26.2 miles. A Half Marathon is 21.1KM or 13.1 miles.
What types of running races are there?
There are several race distances for runners to choose from. RUNVAN® offers events ranging from 5KM up to a full Marathon, in addition to shorter distances for kids. Search by distance.
How long do I need to train for a Marathon?
To properly prepare for a Marathon, runners train an average of six to eight months and run four times a week.
You can find a sample 17-week training plan designed by Running Room founder, John Stanton, here.
What is the best weather for running a Marathon?
The optimal condition for running a Marathon is clear skies and temperatures between 10ºC and 18ªC.
Vancouver's only Marathon event is held annually on the first weekend of May. This is traditionally an ideal time to race in Vancouver, and has proven perfect conditions for running a Marathon or Half Marathon.
What are the most popular destination races?
According to Forbes Travel Guide, the top destination marathons in the world include the BMO Vancouver Marathon in May, Tokyo Marathon, Boston Marathon, and New York City Marathon. A complete list can be found here.
5 TIPS FOR RUNNING IN THE RAIN
Essential tips for running in the rain
Wear moisture-wicking clothing: Avoid cotton and choose clothing made of moisture-wicking matertials that will keep you dry and comfortable throughout your run. This wil help prevent chafing and discomfort.
Wear a hat with a brim – A hat with a brim will help keep the rain out of your eyes and off your face, making your run more comfortable.
Shoes: Make sure your shoes have good traction to help prevent slipping on wet surfaces. If the soles of your shoes are worn out, it may be time for a new pair! Consider wearing a pair of shoes specifically designed for wet conditions.
Be visible: Rainy conditions make it harder for drivers to see you, so wear reflective gear or bright colours to help make you more visible to motorist.
Protect your electronics: Use a waterproof case or plastic bag to keep your phone dry.
Tips for safely running in hot weather
Beat the heat: advice for running in hot weather
Running in hot weather can be challenging. Here are some tips to help you run comfortably and safely in hot weather.
Plan your runs for the cooler parts of the day. Avoid running during the hottest part of the day, usually between 10am and 4pm. Try running early in the morning or later in evening when the temperatures are cooler.
Wear breathable clothing: Choose lightweight and breathable materials that are moisture wicking. Avoid dark colours that absorb heat and make you feel hotter.
Stay hydrated: Drink plenty of water before, during, and after your run to prevent dehydration. Consider incorporating eletrolytes into your hydration plan. Carry a water bottle on your run, plan a route that passes by water fountains or shops where ou can refill your bottle.
Protect yourself from the sun: Wear sunscreen, a hat, sunglasses to protect yourself from the sun. As mentioned earlier, running early in the morning or in the evening will help you avoid peak times of harmful UV rays.
Slow down your pace: running in hot weather is harder on your body, so keep your pace slow and don't worry about speed or time. Listen to your body and adjust your pace as needed.
Acclimate to the heat gradually: start with shorter runs in the hot weather and gradually increase your time and distance as your body adjusts. Safety should always be your top priority when running in hot weather. Listen to your body, take precautions, and you can still enjoy your runs and stay healthy.
10 Fun Cheers to motivate marathoners
Keep going!
You've got this!
You're amazing!
Stay strong!
Push through the pain!
You're almost there!
Believe in yourself!
Don't give up!
Finish strong!
One step at a time!
From the RUNVAN Community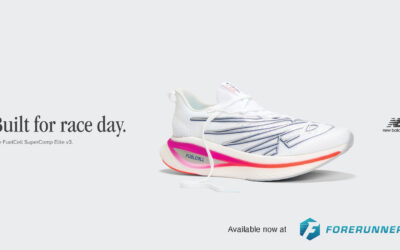 By ForerunnersFIRST HALF MARATHON RACE WEEK SUGGESTIONS The last week of your running program is mostly a week of...
read more